Top Yard Waste Removal Services by Dear Junk Company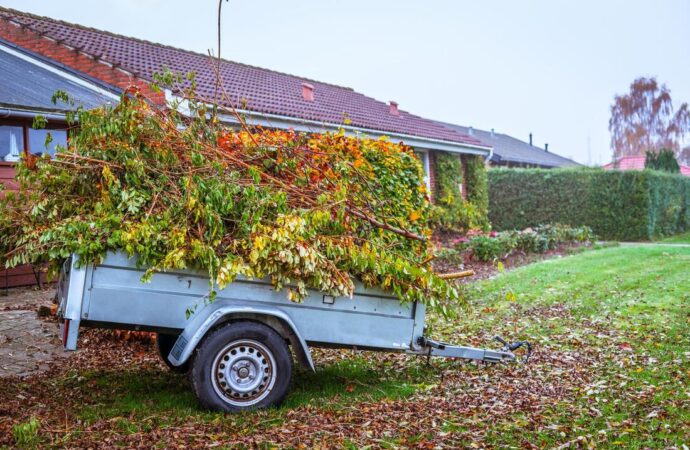 Getting rid of all the waste from your yard after pruning your trees, trimming them, or designing your landscaping, can be a pain since you will have to deal with a lot of leaves, branches, and weeds.
It probably doesn't sound too bad, but just think about this. When you're sweeping your yard and there are a huge amount of leaves, it is annoying since getting rid of every leaf can take hours and most of us don't want to spend our precious time doing that. Well, removing your yard waste is just the same but five times worse because you need to include all the branches and weeds in your way that also need to be disposed of.
However, there are several ways to dispose of your yard waste, but it will require some hard work anyway. If you don't want to deal with this and have your yard done as fast as possible, always consider employing a company.
A company with a good yard waste removal service should be able to finish this job in a few hours. Of course, it can take one or two days if the yard is too big and there's a lot of waste to take care of, but the point is, you should always try to employ someone.
This service isn't expensive and it's not like you require it every day or week. Therefore, it isn't a big expense since you will probably need it in another few years. Besides, if you hire a company, it can dispose and remove your waste using a wood chipper or renting a dumpster to get your waste hauled away. As I said before, there are many options to dispose of it.
If you're looking for a company that can employ any of the methods to remove your yard waste, considers Dear Junk. We will take care of this task for you and use the best method according to the situation. A wood chipper or collecting the waste to have it hauled away, or any other method that we think is convenient.
You don't have to worry about anything. Just contact us and we will dispose of all your yard waste in no time. If you have any need and you need us to assist, do not hesitate to reach out to us, and we shall respond with speed to help you out.
Here is a list of our services you can get at Dear Junk:
---
Dear Junk is the top company in Florida that offers the best residential and commercial junk removal services. Here's our additional services:
---