Top Bicycle Junk Removal Services by Dear Junk Company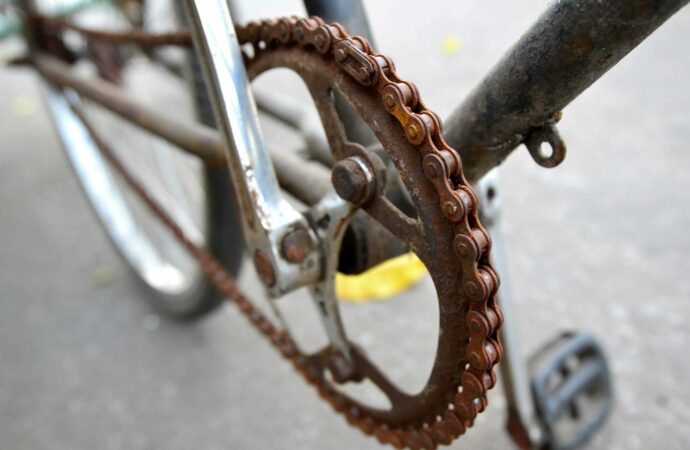 If you love to be outdoors, a bicycle can be your best friend. You can simply ride around the city and take in the sights with just a few stops. If you live near enough places to visit them, you might be able to use them for transportation. However, at some point, old bikes can become a burden, especially if there are many on your property. If you want to get rid of an item, you may not know how to move it or where to leave it. With our bicycle junk removal service, the Dear Junk team can help you get rid of all the bikes you have at home or on your commercial property.
We will take good care of any bicycles you might have at home or stored in other places and ensure they are either donated, recycled, or disposed of properly, depending on what condition they are in.
It is simple and easy to dispose of your bike. We will inspect each piece and decide if it can either be reused or donated.
There are many ways you can dispose of your bicycle. We prefer eco-friendly options whatsoever. It's not enough to simply toss the bikes in a dumpster or hauling area. We want to discover other ways to get the most out of what you already have.
We will need to know how many bikes you are trying to get rid of and if you would like us to donate or recycle them when you decide to request our service. If you have any comments or exceptions to the bikes you already have, we will ensure that they are properly disposed of and determine the best way to dispose of them.
We would love to have your information and to be more attentive to bikes that are special while loading them into our shiny, clean truck.
What Do We Usually Do with The Bikes?
If they are in extremely poor condition, we will transport them to the proper facilities and hauling stations. This allows us to remove all elements that could be harmful to the earth, and we will get rid of them while keeping the parts that can still be recycled.
Some parts and items can be saved by the recycling center. The recycling center will take the items apart and either reuse them or find a new use for them. Donations are very common as well, but this is more to the side of them being in a decent condition or good when you request our removal service. 
We try to help the people who need it most. Once we have determined that the bikes can be donated to charity, we will proceed with our plan to give them away.
If you want to have your bike repaired rather than thrown away, we can help you find a shop that can do the job. However, this service is more expensive than our current one, and we believe you would be able to find a store on your own and based on what you're specifically trying to get.
We will take your bikes to the best places if they are not repairable or have other problems, so if it is about removal, you can rely on us from 0 to 100.
What Types of Bikes Can We Remove for You?
You can have all types of bikes at your home or commercial property. We know that some people use regular bikes (e.g., road bikes) for their daily needs. We can take away any type of metal or plastic frame, as well as stationery and mountain bikes, so there's no need to worry.
No matter what type of bike you have, our team can assist you in disposing of them all. We are also available to help you with any frames or materials that you might need.
Don't worry. You will receive a free estimate from our qualified Dear Junk team. They will start work once they are hired, or you have made a decision about how you want us to help you through this entire process at once.
We can assist you if you have an urgent or last-minute need. If it's within our capabilities and possible, we will assist you as quickly as possible. We will notify you by phone about our arrival time, which is usually within 15 minutes after we have called, or if you have booked us for a specific removal, rest assured we will be punctual and right there when you need us.
Here is a list of our services you can get at Dear Junk:
---
Dear Junk is the top company in Florida that offers the best residential and commercial junk removal services. Here's our additional services:
---