Top Garbage Removal Services by Dear Junk Company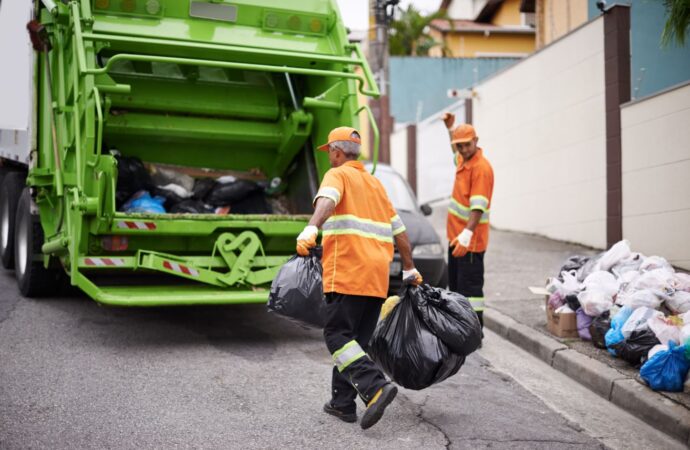 Even though we all have a standard municipal garbage service that picks up our garbage every day, there are a few things they aren't willing to take with them or maybe because they can't. When this happens, we are always left wondering how we are going to get rid of them. Do we have to put them inside of our car and haul them away? But, where are we going to drop it once we decide to dispose of them by ourselves?
There are many questions when we need to dispose of something that our municipal garbage service won't pick up. Therefore, we need to think carefully about where and how we can just disappear all our garbage from our sight.
If you have thought about it several times and you don't come to an answer yet, don't feel bad, the same happened to me. What you can do is employ another garbage removal service such as Dear Junk. We will pick up all your garbage, including the items that your municipal service didn't want to, and we will dispose of them properly.
These items include appliances, mattresses, furniture, and electronics, among others. Unlike other companies, we will make sure to recycle them first or at least try to, before we decide the only option is to dispose of them completely.
Many companies will take your garbage and leave it near your house. This sounds crazy, but many clients have asked and told us if we actually pick up the garbage and haul it away, as far as possible to recycle or dispose of it. We can guarantee you that we will carry out this process properly. You won't have to worry about anything when you entrust us your garbage, as funny as it may sound since we will visit your property periodically, pick it up, haul it away, and dispose of it.
In a few words, we will take care of all the process, from removing it from your house to throwing it in the right place or recycling it if it is possible. Make sure to contact us and your garbage won't be a headache anymore. If you have any need and you need us to assist, do not hesitate to reach out to us, and we shall respond with speed to help you out.
Here is a list of our services you can get at Dear Junk:
---
Dear Junk is the top company in Florida that offers the best residential and commercial junk removal services. Here's our additional services:
---