Top Glass Junk Removal Services by Dear Junk Company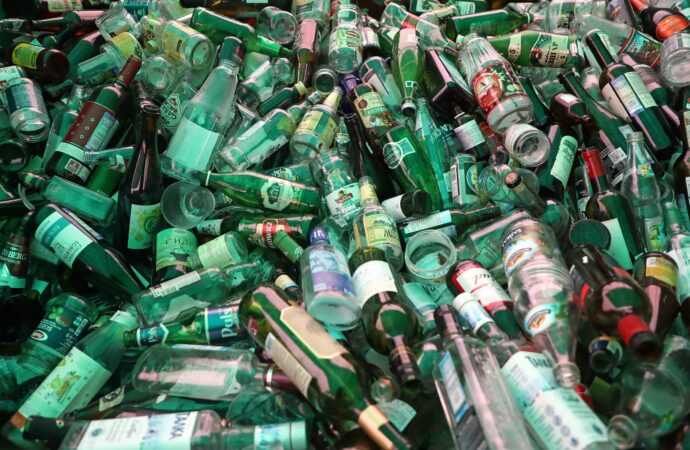 When you're trying to get rid of garbage or other rubbish, it can be hard to handle all the amount you have, but it is never that hard when you work around the regular and general one that is on your property. However, when it includes glass, things can get a bit more complicated. Experts who have all the tools and trucks necessary to dispose of your junk should be able to handle this type of material and waste whatsoever. But the real question is: can you find people who are qualified to handle glass in your area? 
At Dear Junk, our team won't mind taking on any glass-related tasks. We will help and support you throughout the process. Our goal is to equip our members with the necessary tools and knowledge to offer glass junk removal and make it safe for everyone.
Glass is a sensitive topic in the industry, and we all know that is because it can lead to serious injuries. Our equipment and tools are reliable, and we have trained our team of experts to come to your house and recycle or dispose of any glass that is present.
Glass can't be picked up by local services unless it's properly stored in containers or garbage bins. This will ensure that the glass is not in direct contact. This is a different story for mirrors and other glass-based items.
Because glass and mirrors can be recycled, they won't get picked up by the majority of local services. Good-condition items can be donated to charities. We will accept the glass as well as any items made from it.
Items that are no longer in good condition can be disposed of. We will need to use a dumpster or truck that allows us to place the items correctly and prevents any damage.
This will make it obvious that regular service cannot pick up glass in such a state or shape as they are unable properly care for it. It would be wasteful if all the glasses were broken.
If you need to handle large quantities of glass or if you are required to dispose of it for a specific purpose, it would be a good idea to hire experts like us.
How Do We Handle Glass Junk Removal?
Although it's not an easy task, it is possible. We always try to make the most of every step of the removal process.
These steps will give you a clear understanding of how we handle those needs.
We will come to your home and assess the glass.

Our team will determine how to store and manage the items. We will take away any broken items and clean up your space.

Our team will transport the glass from one location to another so it can be recycled.

Donations of complete items or "junk" can be handled. Or they can be left at designated centers for future usage.
We are passionate about recycling and not disposing of everything. Keep in mind, however, that we won't put items, materials, or glass in an area that isn't needed and that pollutes our environment.
We will do everything right. You can count on Dear Junk to provide all the support and care required.
How Do You Access Our Services for Glass Removal?
To inquire about your needs or to request a service, contact our team via email or phone.
To assess the extent of glass and junk on the site, we will often need to visit it. If you are satisfied with our estimate, you will have the chance to hire us right away, or just feel free to think more about having our team or not since this quote comes with zero obligations.
Please let us know if you feel confident hiring us. We will send our team immediately, even for same-day removals. They will remove all glass, transport the items to the truck and dispose of them properly or donate them as you don't need them anymore.
If you have any concerns or if there are specific items or glass that you need to be aware of, let us know and ask right away.
Phone calls, emails, or filling out our contact form. All methods work for us, and we want you to know that you will have our support and assistance from day one without much effort, regardless of the channel you decide to us to contact us. Feel free to use the most comfortable one for you and everyone else involved.
Here is a list of our services you can get at Dear Junk:
---
Dear Junk is the top company in Florida that offers the best residential and commercial junk removal services. Here's our additional services:
---