Top Home Renovation Debris Removal Services by Dear Junk Co.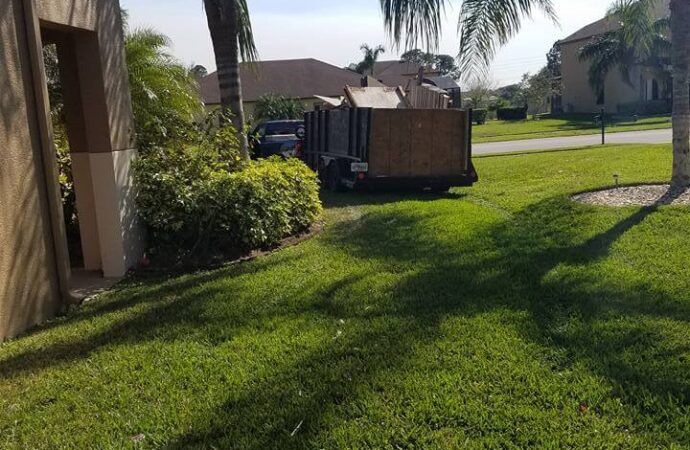 Imagine you are planning a home renovation and have hired a team of experts to assist you. But, did you ask what their coverage was for this project? It is important to know that not all contractors have the necessary skills to remove junk and other debris even when they are supposed to do so. They may also hire subcontractors to do the job and you never know who these people will be ad if they will offer a good opportunity and service. What if you're the contractor? It is important to find a company that provides home renovation debris removal services that will not disappoint your clients. This will let you relax and not worry about the details of the job and how the aftermath is handled.
No matter if you are renovating, building or demolishing something, you always have to be careful about how you will deal with the debris and how much work needs to be put into this to get the most out of your time and investment. Although Dear Junk is primarily focused on home renovation debris, we can still help you with any debris from previous projects and ensure that any type is removed in the space.
Any debris that remains is a problem. It can be difficult to remove concrete, steel, and wood from construction sites. Our company is able to complete the job quickly and efficiently, so we recommend that you hire us to handle all your removal needs and get a hold of all the problems in an instant.
Our team offers a safe, efficient, and environmentally-friendly service for disposing of construction waste. We will clear away all construction debris so you can continue with your project or rest assured that after it is completed, you won't have to worry about anything. You can have us present each day or schedule pickups depending on the progress of your renovation and when it's finished.
To request our assistance with your home renovations, you can either call or email us. To get the best service, you can use our contact form as well and provide all the details about how you want us to help you in this process.
The professional, insured hauling crew will arrive on your site. We will contact you 15 minutes before  our arrival to provide a free estimate. We will calculate the total cost of the removal based on how many items you have loaded into our truck or the amount of debris in this case.
We just pick up any renovation debris and haul it to our junk removal trucks. There are no hidden charges for heavy lifting and we don't charge any extra.
We can remove any type of demolition or construction debris, so rest assured we won't be limited when it comes to how we can help you with this.
Contact Us to Get All the Help for Your Removal Needs
Our haulers and members have the ability to lift any non-toxic item that can be lifted by two persons. Any heavy items will be taken into account and we will bring more members to deal with them accordingly. We can remove all construction debris and renovation debris, so contact us and ask right away whether we can support you or not.
We will always be available to assist you. However, we also offer the option of having the dumpster delivered to you so that we can pick it up later if the project is very large or if this is your preference.
We want to let you know that, no matter how large or small your project is, debris and rubbish can still be a problem. We will help you solve this problem.
Our members and team at Dear Junk can safely and responsibly dispose all debris from renovation projects. All concrete, rubble and roofing materials can be removed. We are able to remove steel, concrete and drywall as well as tiling and ensure that they get recycled at the best facilities in the area.
Junk haulers can help with any kind of cleanup. We do more than just remove junk from construction sites. We are able to remove dirt and nails as well as offer support when needed.
The price process is based on the visit we just mentioned. However, if you are not yet in the planning stages, we can give you an estimate from how large the renovation will be and the time it will take.
Here is a list of our services you can get at Dear Junk:
---
Dear Junk is the top company in Florida that offers the best residential and commercial junk removal services. Here's our additional services:
---