Top Exercise Equipment Junk Removal Services by Dear Junk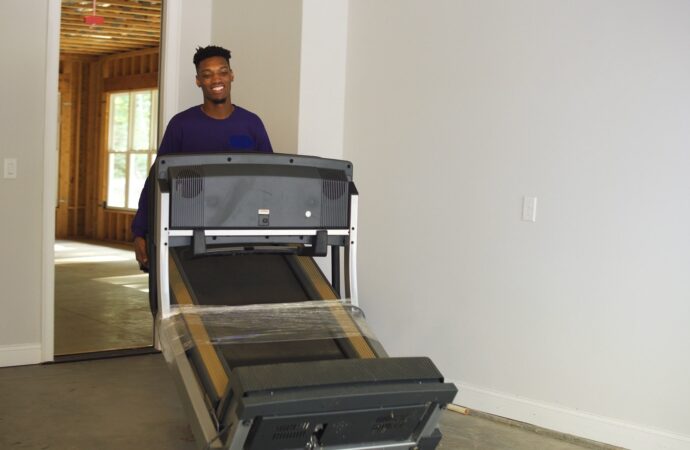 Are you one of those people who bought lots of exercise equipment, yet you don't know how to use it, or maybe it is time to get rid of it because you have done nothing with it all those years? Maybe you don't know what to do with the equipment in terms of disposal and have to get new ones, contrary to the previous case. This will require you to search for solutions and try to find an alternative to all your issues. It is not enough to just leave the equipment in a random corner or other locations after all. Dear Junk will help you do the heavy lifting. We'll make sure to do all of your exercise equipment junk removal, that it's disposed from the property, and taken to the best facilities for either donation or to the dump. Donate any that are still usable and recycle the rest, and if you don't know how to do this, don't worry; we will handle it.
Many people regret buying equipment due to ads on television or how they end up using more space for it than what they actually have. We support the action and mission of exercising, but we also recognize that equipment can be problematic, especially if it isn't in your budget or the space you have is limited, and after all your investment, you probably didn't use it as much as you thought or should. This is when we come and help you remove all the items and equipment you don't use.
We can also help commercial properties and gyms to dispose of their equipment and not only residential owners, since we know the need for removal goes beyond the usual equipment stored in a garage or random room.
These cases all share one thing in common: heavy, difficult-to-transport equipment. Our team will handle this task without any difficulty. We will take care of all the heavy lifting, so you don't have to try and move everything yourself or spend several days trying.
It can be time-consuming, especially if you have heavy or dangerous equipment included due to their size and weight. We provide more than just a truck or dumpster that is brought to your location and loaded with everything. We will help you from the very beginning and ensure that it is completed quickly so all the equipment can go to the best facilities.
We Can Remove Any of This Equipment
We don't put any restrictions on the item as long as it is within the correct category. If dumbbells are causing you some problems, we can take care of them. We can either dispose of them or move them to a new location where they can be used by other people who would get the most out of them.
All equipment can be removed, but we don't always dispose of it promptly.
There are three ways you can get everything out of your space:
It will be taken to regular stations for proper disposal following eco-friendly measures and processes.

We will transport them to recycling centers so that they can be inspected.

We will donate them if they are still in use or in good condition.
We are happy to haul your equipment away. We will find it and ensure that it is done correctly and without any repercussions.
Let us know the details of the equipment you are using and the amount. We will arrange everything.
How Much Does Our Junk Removal Service Cost?
It all depends on the amount of equipment that you need us to remove. The cost of our junk removal services is usually determined by the amount of junk and work involved. We can also help you uninstall any machines or equipment.
We are happy to visit your house and inspect any equipment you need us to take away. We can also help you choose the right size dumpster or truck for your needs and work around the specific need you have with your commercial property.
Our assessment and quote are free, and you can hire us immediately or whenever you feel like it.
We will be there for you no matter what time you call. No matter what the scope of work is, the estimate will remain the same.
Contact Dear Junk for a free estimate and to schedule a visit. We will be happy to take care of all your needs.
Many commercial properties, including gyms, have to deal with junk removal. We are familiar with the equipment that is not only small but also quite unusual. You don't need to worry about junk removal or rely on the local service for this kind of work.
Here is a list of our services you can get at Dear Junk:
---
Dear Junk is the top company in Florida that offers the best residential and commercial junk removal services. Here's our additional services:
---