Top Bulk Trash Junk Removal Services by Dear Junk Company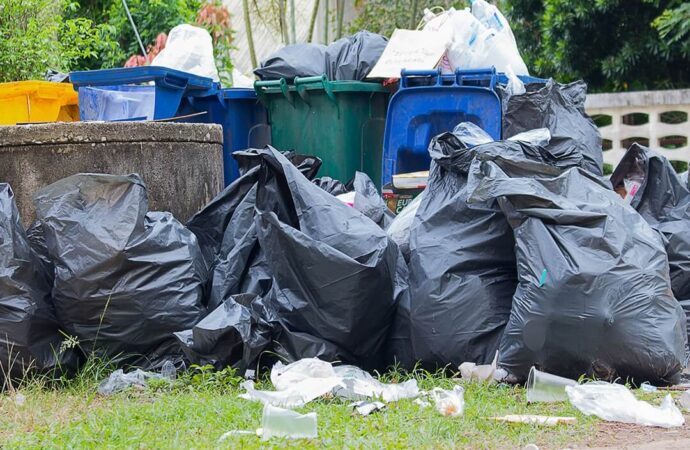 Palm Beach and its surrounding areas share a common problem: The local trash removal services or companies that residents depend on are often unable or unwilling to take away all the trash or recycle the waste. It is not always their fault. It's not usually their fault. However, being unable to trust the service fully and blindly can lead to more problems in your daily life. This is due to the sheer volume of junk and garbage you have to manage. Our bulk trash junk removal team serves the entire community. You can rest assured that Dear Junk will meet all your needs and ensure you are covered in every single aspect of this service in your area.
We can collect bulk trash items and other materials. You won't have to worry about lifting heavy items or finding a way for all the junk to be transported. There are many factors to consider when disposing of trash. We want you to be able to concentrate on the important things and have our team work alongside you so we can deal with the disposal part for you without any issues.
We are a junk removal company in the area. Our goal is to make your life easy by offering a cost-effective, efficient service that doesn't leave you worrying about whether you can dispose of extra items or where it goes.
Bulk trash removal can be more difficult than regular junk removal since it is more about dealing with larger amounts, and usually, the main reason it is challenging is due to the fact that it involves more materials and can take up more space in your home as well as the truck where they are going to be placed for disposal or recycling.
We will take care of all of your bulk trash and other requirements. We won't ask you to do all the heavy lifting. We will take the trash off the curb and move it to our truck.
How Much Does Bulk Trash Junk Removal Cost?
Prices can vary depending upon many factors and variations.
Our team will handle the lifting and loading for you, or maybe not?

All trash takes up space on the truck, so we have to figure out how many trucks are required.

Which type of trash was left behind, and which items were left?

You can book an appointment or make a booking in advance. Or you can ask for same-day service, which may incur an additional fee depending on what type of service is requested.

If you need specific disposal, another service will be required.
We're always happy to provide estimates based on a visit to your house to assess how much junk and trash you have.
At the time of our visit, we will give you a personalized quote, even one that is based on your budget. No matter if you require a service one-time or the next-day, we will work with your budget to find the best price.
You can choose to hire us immediately or to allow our team to visit you later. Then you will decide to have us work with you throughout the entire process.
Some clients and property owners don't want us to visit them immediately to provide an estimate. They want to obtain a higher average based on the different prices they have compared. We are fine with this as it depends on what you are looking for and who can offer you different options.
These cases will require us to have a lot more information. To get more information about the removal service you require, please use our contact form or be as specific as possible when you contact us via email and answer the question our members and staff ask while you are on the phone.
We will provide an estimate, but it is best to inspect the trash at the site. You decide what you want and what you can afford. For the rest and how this needs to be handled, Dear Junk will take care of it. No matter what, we will always be there to help you.
Do not feel pressured if you're still uncertain about hiring us or scheduling a visit. We don't want to pressure you into hiring us. Instead, we want to let you make the best decisions for your specific needs. However, we also want to remind you that we can negotiate prices to suit your budget so when we say we can accommodate your needs, it includes the price for the service.
Here is a list of our services you can get at Dear Junk:
---
Dear Junk is the top company in Florida that offers the best residential and commercial junk removal services. Here's our additional services:
---