Expert Junk Removal, Trash, & Waste Services in Golf, FL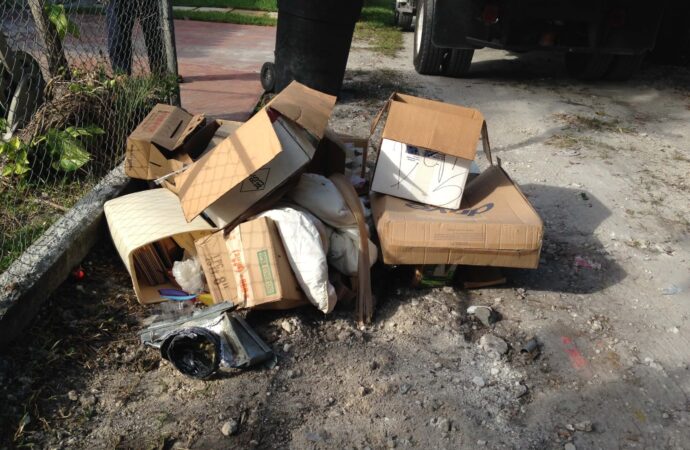 Many businesses struggle to find junk haulers that can take care of all their junk and including the trash and garbage they have in the process, as well as handle all the electronics and items they need to dispose of, often on a daily basis. Fortunately, if you've been trying to access services in Golf, FL, our team at Dear Junk can help. We can handle all of your junk and heavy items and ensure that every single one is recycled, disposed of, or even donated, depending on their condition and if you wish to give them out.
Our company is a junk removal business with over 26 years of experience. We want to ensure that all residents and businesses in Golf, FL, are happy with our services. This means that they won't have junk in their homes or commercial buildings and can trust qualified professionals to do regular removals and specific cleanouts when they decide to rely on us since we put our maximum effort into delivering the best attention and support.
Residents don't have the problem of having to dispose of furniture or other items every day. It is different for businesses depending on the items you sell or if you are generating more waste and junk than a residential owner.
It doesn't just matter what kind of junk or waste it is, but also how large. Restaurants, offices, and commercial establishments constantly remove obsolete equipment and dispose of it so they can buy newer models. Restaurants produce more waste each day than other places, which is not just the food waste that we know about but rather all the junk and garbage you can find in a place.
Even if you aren't sure about what service you need or how to work around this, we are available to assist you and ensure you get everything dealt with by guiding you in choosing the right service. We can accommodate your needs and requests so that you don't have to search for new services and put everything in one place.
We are available to help you in Golf, FL. Contact us for assistance from our 72+ members and the trucks we have for pickups or same-day services. You can also hire us for regular pickups on your property and have recurring team members visiting so your property is always clean and free of waste.
If you have questions about which service you require, we are here to help. It can be hard to choose the right service. You can email us or call us to clarify any doubts. Our contact form is open for everyone so that you can be as specific as you like and give us the most accurate information.
Get In Touch With The Team & Get Us to Work
Contact us through the website's contact page or by calling the number to request an emergency service or to book. We can come to your house or business and assess your junk. Once we have determined what you need, we will give you an estimate.
We can provide multiple services if you have questions or require more than one.
Here is a list of our services you can get at Dear Junk:
---
Dear Junk is the top company in Florida that offers the best residential and commercial junk removal services. Here's our additional services:
---