Top Rubber Junk Removal Services by Dear Junk Company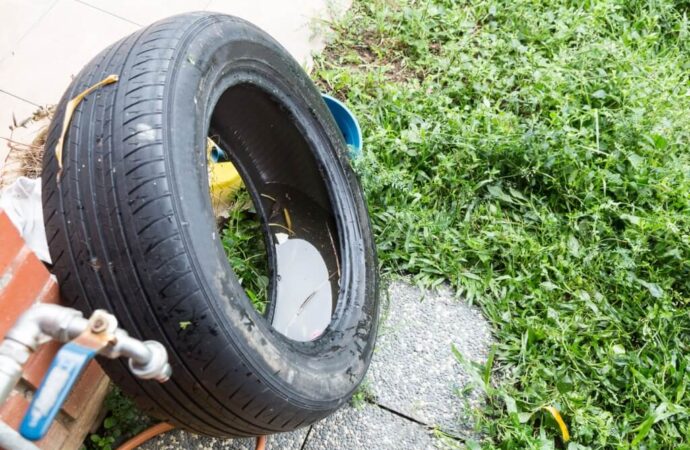 Your garage is full of rubber objects and tires that take up space that could be used for more activities or items. This is, indeed, an affirmation since otherwise, you wouldn't be here, and the premise of this entire process and idea is that you need to deal with rubber in your regular garbage or any other property or space. Do you want to get rid of your old rubber objects and save space so you can use them for something else? Do you want to get rid of old rubber and other items that are just a nuisance? Our team at Dear Junk can help. We provide rubber junk removal services in the entire city and more than 31 other areas throughout Florida. This ensures rubber is properly disposed of and recycled in the right facilities and that you get everything done in no time.
All your problems can be solved. We will do our best to help you, and although it will be hard to believe that rubber and junk ever existed on your property, this is exactly what we achieved for you. We understand that not all rubber junk needs can be met by our services. However, small removals can be done.
Our company aims to keep Palm Beach and Florida clean and clutter-free. We don't want to be part of that group that just keeps adding more items and junk to the entire planet. We handle all aspects of the removal as part of our service. This includes lifting heavy objects, ensuring you know where the rubber goes and recycling it if possible.
Tires containing a lot of chemicals are not biodegradable in most cases. This category includes rubber, and although it sounds like a simple dream, what we do with recycling is focus on how e can move them to a place where we can get the most out of them. Because it emits toxic chemicals into the air, ground, and water, it cannot be disposed of in a landfill. Many environmental problems can be caused by improperly disposing of tires and rubber items. This is why we are a responsible junk removal company and care about the environment.
Nearly every state has clearly defined guidelines for proper disposal. Every time we remove rubber for clients, we make sure that these guidelines are followed.
Tires can catch fire and are dangerous because they are extremely flammable. This can result in large amounts of toxic chemicals being released into the atmosphere.
Our team will dispose of all rubber. They will also recycle any parts they have based on their equipment.
We Are Confident In Our Services & Support
Dear Junk has all the expertise in rubber removal. We will complete the job correctly the first time. We take care of each job because we have decades of combined experience. Our goal as a family-owned company is to build strong relationships with our customers and fulfill their needs so all the rubber is removed and entirely dealt with without issues.
We are concerned about the potential dangers of rubber products and tires. This has been stated several times.
We know that you might want to consider all options before you decide on a job or have us working on this process. We will come to the job site and tell you the cost before you make any decision. Only you can authorize us to start work.
The estimate is not binding. If you're not ready to accept the estimate immediately, you can always reach us later.
This Will Be Easy for Us
We will always be there on time for any appointment you make with us. We will also notify our clients at least 15 minutes before our arrival, so they are available for us.
We will provide you with a free estimate. If you're able to wait, we will remove all your tires and rubber if you decide to hire us right after we provide you with it. The cost will be determined by your budget but also the amount of work and rubber involved. We provide same-day service as well as scheduled appointments for other removals or projects.
Contact us if you have too many things in your home. We can help you declutter your house quickly and remove all the stress associated with junk disposal and recycling. Commercial properties that contain rubber or other junk will also be eligible for this service, which is why it's so simple.
Here is a list of our services you can get at Dear Junk:
---
Dear Junk is the top company in Florida that offers the best residential and commercial junk removal services. Here's our additional services:
---