Expert Junk Removal, Trash, & Waste Services in Lantana, FL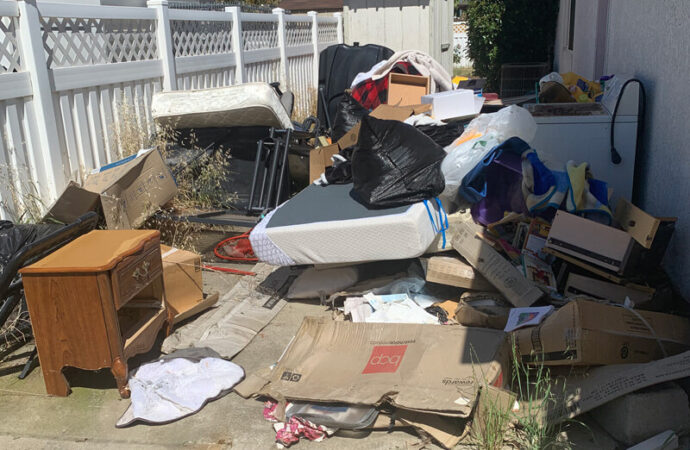 Most property owners in Lantana—residential or commercial—must manage all aspects of junk removal and ensure that garbage is taken to the correct facilities and centers. Most junk that is not picked up by local services will be left behind. You must know that your municipal services are often limited in their ability to help you properly recycle or dispose of junk due to their equipment or space and the quota they need to meet. Residents should look for reliable companies that can remove all dirt, dust, and debris as a result. Dear Junk can help you with your junk problems and make sure that all trash and garbage are properly removed.
We offer high-quality services that include heavy lifting and loading trucks with junk in order to transport it to the appropriate facilities or transition stations for recycling and full disposal.
Our services can remove all types of junk, and you can rest assured that our team will visit your home on a regular basis to remove junk, no matter if it is regular trash or extras. To arrange for one-time pickups, you can call us. We can also help with fence removals and work with different projects such as disaster cleanouts, shed removal, and much more.
Junk can be a problem, and many local services cannot handle it. They are limited in the number of trucks they have to haul away junk and can only collect what is available for residents and property owners.
We are a company that cares about you and will ensure that you have no issues with any type of junk or item you have in your space.
Our company does not handle any hazardous materials whatsoever. As long as the limit is not exceeded, you can rest assured that we will handle any other waste. All general rubbish, computers, and televisions will be removed and transferred to the appropriate facilities.
Before we can deliver the equipment and truck, we need to know how much waste you would like us to take away. We will visit your home to assess the extent of the work required. You can then decide whether you want to hire us immediately after you receive an estimate or get in touch with us later once you've thought a bit more about it.
Don't be afraid of asking if you aren't sure what service you require. We'll help you select the best option for you.
We are known for being one of the most environmentally-friendly companies in the region. We care about you and your comfort as well as the environment. This will give you tenfold more confidence in what we can do.
Pricing is determined by the type of service required, how much junk we have to remove and how much effort it takes to get rid of it, and other variables depending on the specific service you need.
We are happy to provide a free estimate and will do our best to accommodate your needs.
Here is a list of our services you can get at Dear Junk:
---
Dear Junk is the top company in Florida that offers the best residential and commercial junk removal services. Here's our additional services:
---