Top Junk Removal Services Near Me in Palm Beach Company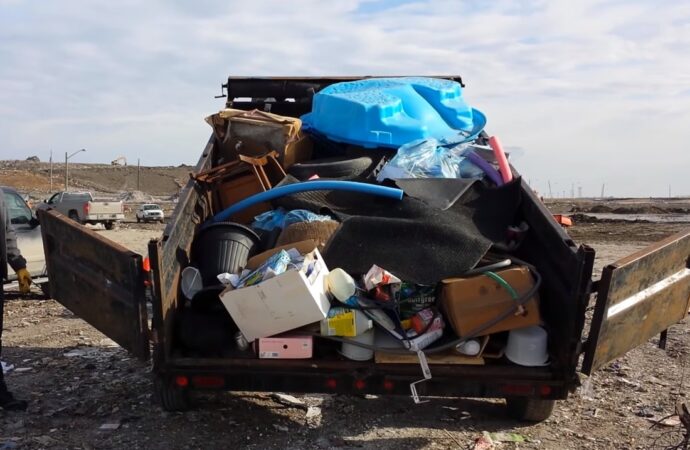 Do you have a lot of junk on your property? If the answer is yes, I pity you. Not in a bad way, but because I know how much work it will entail getting rid of it.
When you are clearing a property, you probably won't notice it since most people think the worst part when carrying out a big project like remodeling or building something new, it's when the construction or remodeling is in process.
However, the truth is that the worst part is at the beginning when you are getting rid of all your junk and clearing the space. It is super annoying and as I said before, entails a lot of work. Therefore, people always decide to employ a company that can take care of this part of the process so they don't have to deal with all this task. This is actually the best option if you're dealing with a lot of junk, which will be the case most of the time.
If you try to take care of it by yourself, you will find many problems that you won't be able to solve and you will waste a lot of time trying to figure out how can you dispose of your junk or store it while looking for it it a solution later on. From my experience, the best thing you can do is to employ a company such as Dear Junk. We know how hard is to get your junk out of your property and dispose of it correctly.
Therefore, we offer you the best junk removal near me service. When employing us, you won't have to worry about anything and you will have your property cleared in a blink of an eye. What do we offer you? We will clear your property from feet to head and come with a garbage truck, dumps your junk, and haul it away. It sounds easy for many people, but only professionals can make it look and seem easy.
To access our service, just give us a call or visit our website for more information. We are also the nearest junk removal company to your property, so we will there in no time and you can visit us whenever you want. If you have any need and you need us to assist, do not hesitate to reach out to us, and we shall respond with speed to help you out.
Here is a list of our services you can get at Dear Junk:
---
Dear Junk is the top company in Florida that offers the best residential and commercial junk removal services. Here's our additional services:
---