Expert Junk Removal, Trash, & Waste Services in Lake Worth, FL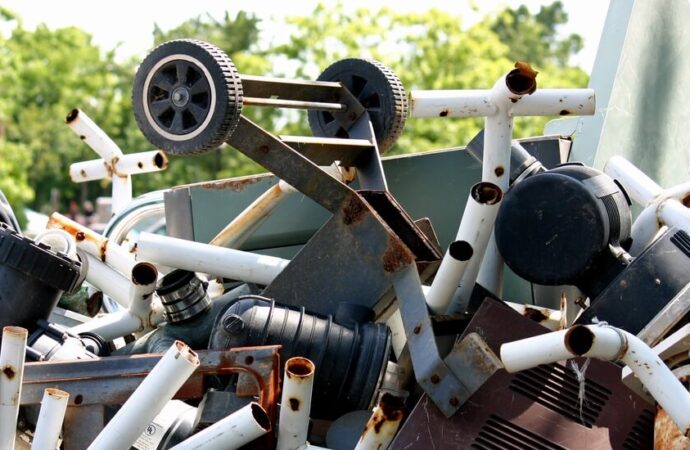 Do you want to get rid of old equipment, electronics, or general junk? Perhaps you are looking to eliminate junk and debris that has accumulated on your property. Today, you don't know what to do with it, considering that your municipal service won't be able to pick up all of it without issues. If you're having problems with this and more, remember that Dear Junk is a leading company in Florida. We serve Lake Worth as one of our main locations, and our junk removal specialists will do all the heavy lifting and load the truck for you when working on your junk removal needs.
Then, they'll sweep the area. This will ensure that your property is free from junk, and you don't have to worry about being disturbed by it or any other aspect since we care about everything related to the cleaning and the disposal of every piece and small dust of junk.
It can be hard to manage junk and regular trash. Many people find that the local service doesn't pick up all their junk or that they need to manage the garbage bins only and are unable to handle the regular removal of furniture and other types of junk due to the type of trucks and equipment they have. This makes it difficult for them to make the process of picking up their trash easier. 
It's not uncommon for Americans not to have this easy. It can be difficult to find the right help if you need to get rid of equipment or certain items. Your local authorities are not able to collect junk like these:
Furniture.

Electronics.

Debris.

Tires.

Televisions.

Computers.
As a result, you need to find individual junk services that aren't limited to food waste and general garbage. If you rely on us at Dear Junk, we will determine all the junk you need to get rid of and work around it. You will have each member of our team working, and they will load your garbage bins and deal with furniture and other types of waste easily.
We can remove all your junk if you decide to work with us. Once we have provided you with a price quote, you can request our assistance and work around what we have for you in-store and in this city or other locations.
To view our service pages, visit our website. You can also call or email us for the latest information. We are happy to answer any questions you may have or clarify any doubts before you decide to choose us for this need.
Our company is eco-friendly, so all your junk can be recycled. We can take it to recycling centers where any parts that aren't recyclable will be properly disposed of after the main process has been done. If they are in good shape and are intended for more use and purpose, we will donate them.
Any disposal issue can be solved by us. Call us today to get a free estimate, and our team will be there for you.
Here is a list of our services you can get at Dear Junk:
---
Dear Junk is the top company in Florida that offers the best residential and commercial junk removal services. Here's our additional services:
---