Top Demolition Waste Removal Services by Dear Junk Company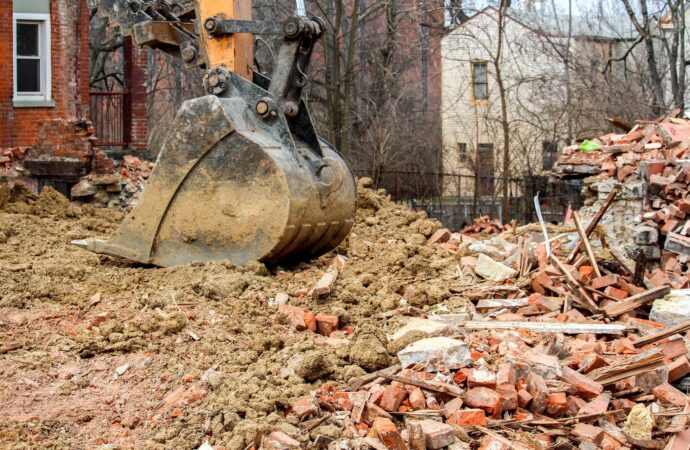 Nothing's nastier than what a demolition has to offer after it's been done.  Scraps of rubbish and demolition waste will be scattered where the site of the demolition was and it could really be a pain in the neck.
Luckily for all of us – construction companies, home, and business owners, there are companies who offer demolition waste collection and removal. Here in the state, for every rubbish and debris removal service they need, they choose none other than us here in Dear Junk.
About Our Company
We are the leading company in the waste disposal and waste management in the whole state. If not for the versatility of our services, our good loyal, and respectful people, and our determination to help our clients – we won't be at the top.
In our employees are highly committed, skilled, and conscious junk and trash haulers, cleaners, and servicemen. Our guys are capable of providing safe, convenient, and highly sought services.
Unlike other companies who sometimes hire oblivious individuals, not knowing what to do and prioritize, our guys are well-versed in the subject and can perform high quality and high standard services.
About What We Offer
Our services have far, better reaches than other companies. We don't just rent dumpsters and waste containers, we also provide:
Junk and Trash Hauling Services

Light Property Demolition

Rubbish and Debris Removal

Construction, Renovation, and Demolition Waste Removal

Roll-Off Dumpster Rental Services

Bulk Trash Hauling and Removal

Trash Out Services

House and Office Clean Outs and Sanitation

And Many More!
All of our staff utilize only the best and the most effective and efficient tools, resources, and equipment, making sure that every service is kept and is done in the best manners possible.
Dear Junk would be your best bet in the waste disposal and waste management. Thousands of clients look for our services on a regular basis – why shouldn't you? Give us a nudge and change your life!
Here is a list of our services you can get at Dear Junk:
---
Dear Junk is the top company in Florida that offers the best residential and commercial junk removal services. Here's our additional services:
---