Expert Junk Removal, Trash, & Waste Services in Jupiter Farms, FL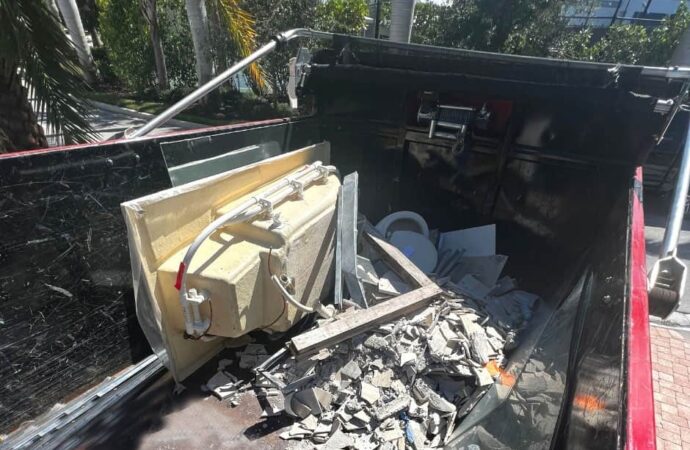 When you're thinking about getting help from a company that can deal with all your junk and trash, Dear Junk can help with all types of junk and garbage. We will help you eliminate the hassles of junk removal companies and how they are often unable to get all the work done for you. We can also handle the heavy lifting that most local companies, and not just municipal services, do not want to do for you while we care about proper disposal and recycling in this entire process.
We know that junk is a major problem for most homeowners and even business owners, and this is usually because:
The local garbage gathering service may not be able to collect the trash from the bins. It is almost impossible to manage all the junk and get rid of certain items, such as furniture and old electronics.

Because they have limited access to equipment and trucks, local services will not take away furniture or other junk. However, they will try to help you find a solution.

They are usually unable to recycle some of the items and types of junk, which is why they limit to the ones that need disposal the most.
We will make sure these worries and problems disappear so that you can maximize your time and solve this common but annoying problem in your house or commercial property.
We are aware that many commercial property owners have offices or businesses and struggle to manage junk on their properties. We serve all of the city, so you can have us deal with everything for you.
There are many services we offer so that you can pick the one that best suits your needs. This will allow you to hire professionals with the right tools to remove your junk and place it at the appropriate facilities.
We can provide top-notch service no matter who you may be or what kind of waste you have. If you need one-time or recurring services, we can help.
Not only do we dispose of trash and other rubbish, but we also recycle and dispose of electronics, batteries, printers, and tires. We can also help with heavy items such as trampolines or BBQ grills.
Contact us for more information about our company and the services we offer or to inquire about the solutions available for everyone in Jupiter Farms and nearby cities. We service more than 30 cities throughout Florida, including some areas and towns that are census-designated.
No matter how large or small the amount of junk is or how many items you need to dispose of, we will provide the best junk removal services.
Remember that estimates are free and without obligation. You can choose to hire us immediately, take some time to think about it, or not at all. We will still be available to help you and meet your needs, if necessary, and be there whenever we are requested, and you want to deal with your junk issues and needs.
Here is a list of our services you can get at Dear Junk:
---
Dear Junk is the top company in Florida that offers the best residential and commercial junk removal services. Here's our additional services:
---