Top Hoarders Junk Removal Services by Dear Junk Company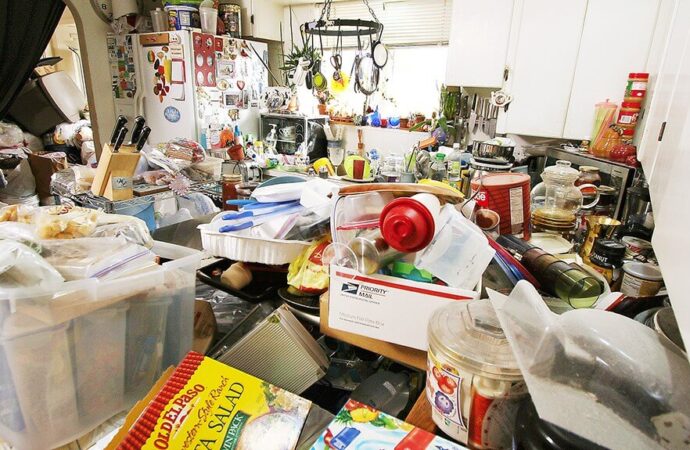 Many hoarders drown in junk and bury their loved ones in the process, and although this is hard to control, we all know that dealing with this by finding a solution can be quite a hassle. It is up to you to decide if the items you have are worth keeping or if you can agree with the hoarder whether it is time to clean or not. What we know is that if you want to deal with all the items that can be considered junk in many cases, you will need a good disposal service. Dear Junk can help you get rid of hoarder's junk. We will help you pick the items you like and then take away the ones that aren't actually valuable. Contact us to request hoarders junk removal services and let our team work to help you go back to a normal life.
Our team can help you get rid of as many items as possible and also clean up any clutter. It can be hard to come to an agreement about disposing of or recycling items when you are dealing with a friend, family member, or hoarder.
Hoarders love to have items stored in their homes as they are sentimental, aesthetic, and efficient. Sometimes they forget that not all items are suitable for storage and that beauty as well as the value can often be lost when junk is not properly valued.
We can help you get rid of clutter and hoarded objects. Our team will meet you at home to go over the items and assist you in the selection process. The items will be loaded onto our truck and transported to the proper recycling or transition station.
We Help with Waste Prevention and Recycling
The junk removal team will assist you and manage the whole process.
We will examine the potential reuse or recycling of the items you have to dispose of. Our team cares as much about the environment as you as the client. We can help you to stop hoarding and show you where to place the items that you have been keeping so they can continue to be used. In fact, we will take care of the whole moving and disposal.
While we are there, we will also assist you in cleaning up your space. Cleaning can be stressful. First, going through every item takes a lot of time, and it is necessary to be careful with any hazardous substances or items that can be found due to how everything is in one place. Next, cleaning out the space and getting rid of any dust or dirt takes a lot of work. We can help you remove all rubbish and prepare your space for use.
Our team will visit your home, office, or any other place where you have hoarded items to help. We can help you get rid of waste and let you know what to value.
What Is the Cost of This Service?
Prices will vary depending on how many items and how much junk we have to remove. We are sorry to use the term "junk" in this process, but this is what most hoarders pill up, and we want to make sure you get to distinguish between what you should actually value or not.
Prices can vary depending on the amount of work required and how clean it needs to be as well. It is a complicated process that can lead to clutter elimination and hoarding. Let's take a look at your space and determine how many items we need to get rid of.
We will evaluate your situation and provide you with an estimate of the cost. You don't have to hire our services immediately. However, you can save the estimate to call us again if necessary.
We are here to help, so we encourage you to ask all your questions. Our team is available to answer any questions and clarify any doubts. How would you decide to hire us for hoarder junk removal services?
We want you to be confident in the company we work for and the service that we provide to you and everyone else who chooses to trust us with such an important task.
We can help with all aspects of the removal process, including cleaning out the entire space. We will assist you in every way, so don't hesitate to ask our team at Dear Junk and have us work on this removal so you can go back to being happy without all the junk.
Here is a list of our services you can get at Dear Junk:
---
Dear Junk is the top company in Florida that offers the best residential and commercial junk removal services. Here's our additional services:
---