Expert Junk Removal, Trash, & Waste Services in Greenacres, FL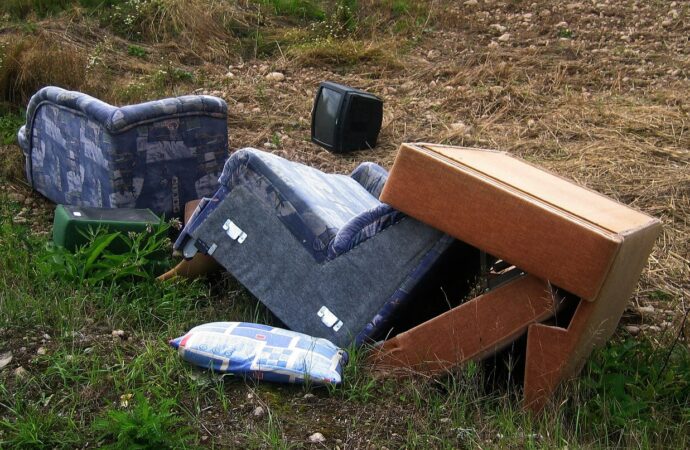 It is important to determine if the junk removal company will come to your home regularly and whether they cover your needs when you're looking for a new company that can handle all the removal you need, be it items and specific waste or just general garbage and rubbish. This is because there are more companies that cannot pick up the trash or junk you need than you think, but they will pretend they do in the beginning. This could force you to find a different service or even a specific company besides your municipal service that can provide all the support and assistance you need.
Our team at Dear Junk is a well-known company in Greenacres, FL, that will allow you to relax and take care of all of your junk removal needs without having to lift a single finger since we handle all the heavy lifting and make sure to take the items and junk to the best disposal centers and recycling facilities.
All businesses and residents can get our help with junk removal, and rest assured that we will be there for every need and request.
We are dedicated to helping you remove junk from your home, as well as any one-time or recurring trash that might arise during construction and home renovations. We can help you with your recycling and disposal needs, as well as regular trash pickups.
It can be difficult to find companies that will remove junk and haul it away. Although we are not the most popular, we are one of a few exceptions in the entire state that will worry about property disposal and recycling whenever it is possible or doable. We offer over 60 services, including shed and fence removal, general junk removal and business junk removal, and several cleanout options.
We will do all the heavy lifting so that you don't have to worry about moving everything from your yard to your curbside. Instead, we will bring the truck, equipment, and enough people to transport all your junk, furniture, and other items. We'll then load the truck and haul it away.
We want to make sure you know that we also care about recycling. We will remove junk and other items in good condition that still look new. Or maybe they can be reused by others.
We will come to your house to assess the junk and help you determine how much. Then we can give you a free estimate. We will also help you decide what can be recycled or what can go to the dump.
We are always available to help you. Our equipment and team of experts can deal with the junk that has been a problem for a long time.
We all know that junk and garbage accumulate daily. If you own a commercial property like a restaurant, this problem will never go away. This applies to any property, in fact, which is why we want to be there for you no matter what you need. Contact us via phone, email, or our contact page to get the most out of your investment in junk services.
Here is a list of our services you can get at Dear Junk:
---
Dear Junk is the top company in Florida that offers the best residential and commercial junk removal services. Here's our additional services:
---