Top Residential Clean Outs & Services by Dear Junk Company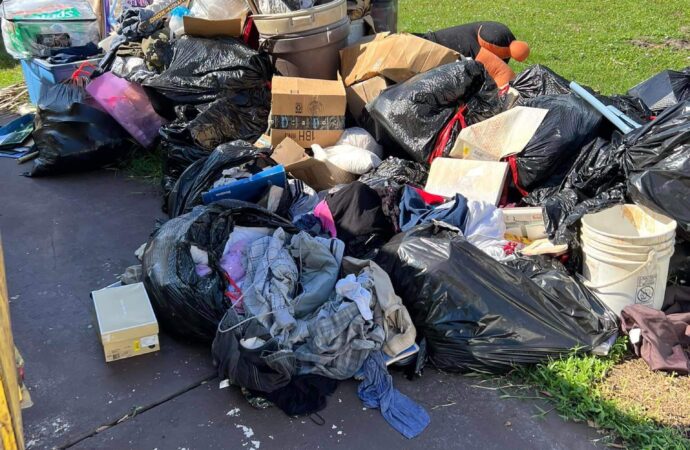 Are you thinking of selling or renting your property or moving? Maybe you just want to finally dispose of everything so you can have more space, organize your items, and sort out all the junk from the actual belongings you use. This is a great idea, and cleaning out the space is something you should focus on, but you will need lots of support and assistance to get it done if you feel it is too much work for you or if you don't know what to do with the junk. If you have any questions, you can reach Dear Junk since our company can offer all the residential clean out services you need in Florida.
The entire process will be managed by our team. As we remove all junk from your property, clean it up and organize everything by the end of the day, you can relax and watch while we do all the hard work.
We aim to take the stress out of junk removal and do the heavy lifting. We can help you store or recycle them, as we understand that not everyone wants to get rid of everything.
We want you to be satisfied with our service. Please feel free to ask questions and have our team handle any items that are in your apartment, house, or other residential property in Florida.
We will make sure you are satisfied with the end result and that every part of your home is cleaned, organized, and sorted out.
What Do You Get When You Hire Our Residential Cleaning Service?
Our team will assist you and provide support at every step. We start by understanding your needs and what you want to get rid of. You can either store or dispose of everything you have taken out of your home during a clean out. Whatever the situation may be, we will help you eliminate junk and other items by providing the right transition centers.
Also, we deal with items that are still recyclable with metal and wood. Next, we'll help you organize any items and elements that can be stored away.
We also deal in dirt and other debris. Because most residential clean outs require the removal of certain appliances or features, this is important. These residues cannot be left behind and should be removed.
We will clean your entire space, not just the junk. Our team will clean up your property if you do not request otherwise and ensure we move everything old, damaged, or that can be considered junk following your specific instructions.
The team at Dear Junk can take care of everything. This will let you focus on the important stuff and not worry about how to clean up.
We can come to your house for small or large clean-ups.
How Much Will You Have to Pay for the Service?
All of it depends on certain factors.
The size of your property.

What amount of junk do you have? How many items are involved?

If you need us to be there right away or if we are booked for a specific date.

How much space do you need to take with your junk in our truck?

We can help you if you need extra help transporting all your items or completing a task.

If you have any questions or concerns, please let us know.
Most property owners want their homes or residences cleaned up within 24 hours. It all depends on the condition of your property and whereabouts.
We will need access to your property to inspect it. We will then give you an estimate, which you can accept or decline. We will also have a plan and a clear understanding of how we will handle the residential clean out.
For a free estimate, please contact us. You can either hire us immediately or take your time thinking about our service and what we can offer you.
Most people that contact us think they need to rely on us right away, but this is far from true since we put a lot of effort into how we want to deliver the estimates free of charge and make sure that everything is done right… this includes giving you enough space to think about what you want to do, and if the quote we gave you is based on the assessment of your issues and not the only information you've given us, it won't change unless there is more work or less, so the cost will change accordingly to the case.
Here is a list of our services you can get at Dear Junk:
---
Dear Junk is the top company in Florida that offers the best residential and commercial junk removal services. Here's our additional services:
---