Top Eviction Trash Outs & Services by Dear Junk Company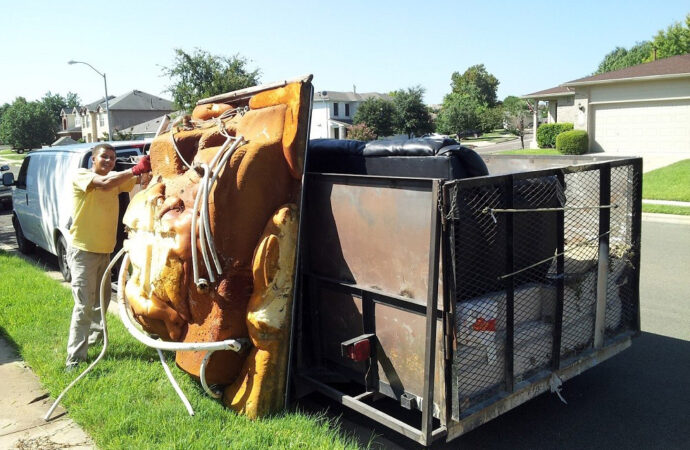 When you are acquiring or buying a house where other people lived before, you need to get rid of all the items they left behind, which is going to be a tedious and annoying process.
However, it is necessary since it is also part of the restoration process of your property. Of course, the only important part about this process isn't getting rid of the items, but also repairing all the areas that tenants or previous owners damaged and never took care of.
It's hard. Actually, if you can buy a new house where only one family lived before or maybe no one yet and you're the first one, you should definitely buy it instead of acquiring a house where many people lived before. Now, if you already got it, or maybe your house, which you use to rent to other people, is finally empty after they left, you definitely need to find the right eviction trash outs service that can take care of your property.
You can try to do it yourself, I mean, get rid of the items and repair the damage in your house. However, it will take a lot of work, time, and effort, even money. If you don't have the right equipment, you will suffer trying to fix or repair something in your estate. When it comes to disposing of the items, if you don't know where to leave them, how to dispose or recycle each item, then, you shouldn't try to do it yourself.
Everything leads to one outcome: you need to employ a company. A good company that can take care of everything and offers you the best evection trash out service is Dear Junk. We know how to do our job, that's for sure. Therefore, you won't have to worry about anything when you entrust us with this task.
We guarantee you the best results and prices. You don't have to hesitate, instead, you should contact us now to request your appointment or quotation. If you have any need and you need us to assist, do not hesitate to reach out to us, and we shall respond with speed to help you out.
Here is a list of our services you can get at Dear Junk:
---
Dear Junk is the top company in Florida that offers the best residential and commercial junk removal services. Here's our additional services:
---