Expert Junk Removal, Trash, & Waste Services in Cloud Lake, FL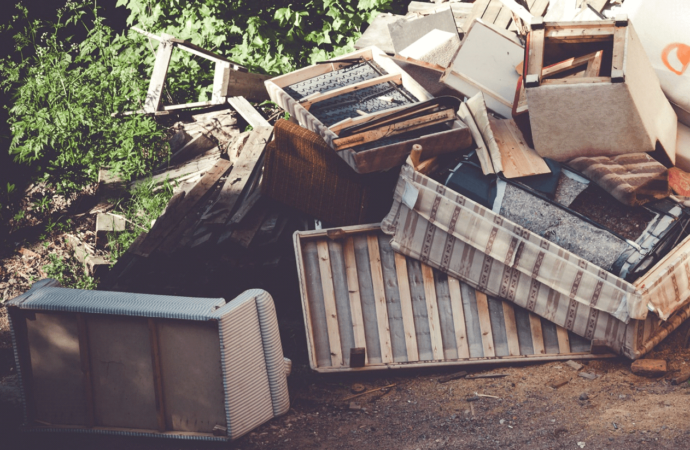 Cloud Lake property owners must deal with junk removal at least once, and they will notice, at some point, that the right people don't actually handle all their junk or that the municipal services cannot offer great support. Of course, this is not the normal removal we're talking about. The regular waste and junk should be removed, but the struggle will come when it includes different elements and types of junk.
Therefore, it's all about the waste and items you need to dispose of. You either need to dispose of regular garbage or work on building projects. When considering all the removal services you need, you should consider the items you're removing. If you are struggling whatsoever, you will be happy to know that our company, Dear Junk is here to help with all your junk removal needs. 
We guarantee top-quality service, including heavy lifting and loading trucks full of junk so that they can be transported to the correct facilities and transition stations. No matter what service you select, this is included, and we will make sure all the waste and junk are removed accordingly and without so many issues.
All types of junk can be removed with our services. You can have our team come to your house on a regular basis to take out junk and garbage. You can also call us to have your junk and garbage removed from your home once a month or in a more periodical time manner.
Junk can often be a problem. Because municipal services only have one truck, they can't handle all kinds of junk nor provide full support to pick yours alone. They also cannot pick up more than usual, food waste, and regular garbage.
It is always a good thing to work with a company like ours, which focuses on your satisfaction and ensures you have no problems with any items. There are no limits to what we can do except that hazardous waste cannot be picked up.
Our company only handles non-hazardous material. You can be sure that we will take away any other non-hazardous waste. We will remove all general rubbish, televisions, computers, and other waste, depending on their condition. We will leave them in the correct places if they can be recycled or donated.
We need to know the amount of waste you want us to remove before we can bring the equipment and truck to your place. We inspect properties to determine the amount of junk and the work needed to remove it.
We will come to your place to provide you with a free estimate. This will allow you to determine how much it costs for us to remove the junk from your space and whether or not you wish to hire us immediately.
If you're not sure which service you need, don't hesitate to ask our team. If you require a complete property cleanout, we can help you with your junk removal in Cloud Lake.
Here is a list of our services you can get at Dear Junk:
---
Dear Junk is the top company in Florida that offers the best residential and commercial junk removal services. Here's our additional services:
---