Expert Junk Removal, Trash, & Waste Services in Lake Worth Beach, FL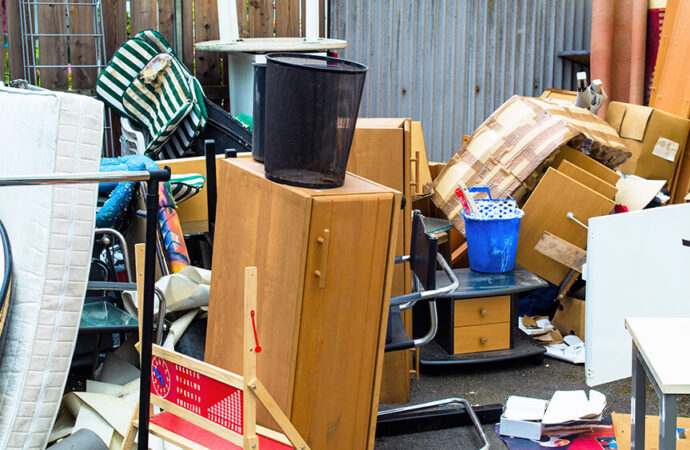 Lake Worth Beach, among all the cities in Florida, is a city you can live and enjoy all of the amazing beaches and attractions and have pretty good local and municipal services. It's a great place to live, work and own your business. While you might be interested in living there or starting your own business, you will need to address a specific issue that not many people expect when they decide to go to this city: how to dispose of junk and regular rubbish. 
There are many local services that limit how much junk they can collect due to the equipment and trucks they have and how they are unable to pick up some items and junk due to their nature and the space in their dumpsters or trucks. Thus, most people end up getting an additional service for junk removal, either for recurring pickups or one-time ones. Dear Junk is here to provide all the assistance you need on this, and we will take care of all your junk removal needs in no time.
We'll also dispose of electronics and other garbage, so you don't have to worry about regular disposal, the extra items you have at home, or how you can get rid of electronics and junk that you would usually just leave next to a public garbage bin and dumpster.
We can remove the junk that is too big or too small for your local junk removal company. All items will be properly disposed of, and they can be recycled or donated depending on their condition.
We offer a full-time service. We can schedule regular pickups or set up schedules that suit your needs for a one-time service. 
We will come to your house or property to take out all junk and any other items that are not in the trash can. We can also do a one-time pick-up if you only have one project in mind and need us for specific junk in the space.
Other services include scrap metal removal, deck demolition, office cleanouts and apartment cleanouts, business junk removal, and much more.
Our junk hauling company strives to provide the best possible services without compromising on quality or speed. We want everyone to be able to manage their junk without having to face daily challenges or ask municipal services for assistance.
No matter what type of junk you have, we will take care of it all. We will take care of all aspects of your junk removal, regardless of its type, and just focus on this: if it is hazardous, we don't take it.
We will do our best to ensure that you are completely satisfied with the services we provide as long as it is within the previous limit.
We often move heavy equipment and junk. We may need to move heavy equipment and junk all the way to the front or until we can load the truck. It all depends on whether we have access to the junk that you wish to remove and if you are willing to let us enter your property.
We would be happy to give you information about how we can assist you in your area as well as the services we provide. You can send an email to us or call us using the number provided.
Here is a list of our services you can get at Dear Junk:
---
Dear Junk is the top company in Florida that offers the best residential and commercial junk removal services. Here's our additional services:
---