Top Appliance Removal Services in Palm Beach County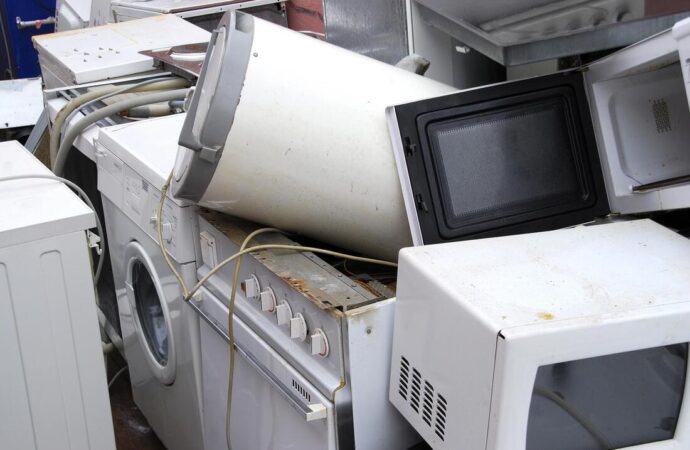 Do you an old appliance that stopped working and it's taking some space in your house? If your answer is yes, it must be tiring to see it every day, especially because it doesn't work at all.
Well, disposing of appliances is more complicated than what most people think. Why? Because the chemicals inside of them are harmful to the environment. Therefore, thankfully, you haven't dispose of it because if you had, you probably would have done it the wrong way.
You can't just throw your appliances in a random place when no one is going to use them and once time passes, it will start harming the environment; so, now that you know this you're probably wondering how can you dispose of them.
Well, you need to find a place where they accept old appliances or use a method to dispose of them properly. You won't be able to get rid of the appliances without the right equipment. Therefore, your best option is to employ a company that can go to your house to remove all your appliances.
Appliance removal services should include the disposal of the appliances, so it's like a 2×1 when it comes to this service. The right company should be able to remove the appliances in no time and dispose of them or if they're still working, find someone else that needs it or want to use it. As you can see, things aren't as easy as we imagine them. Something as simple as disposing of your appliances can harm the environment and takes more work than it seems.
Several companies offer this service nowadays. Therefore, if you need one, you will be able to find a few online, but if you want a top company to take care of this task for you, consider Dear Junk. We will arrive at your property and remove all your appliances to dispose of them. We ensure you that we will safely dispose of them.
To employ us you only need to contact us via phone or visiting our website to request your appointment. If you have any need and you need us to assist, do not hesitate to reach out to us, and we shall respond with speed to help you out.
Here is a list of our services you can get at Dear Junk:
---
Dear Junk is the top company in Florida that offers the best residential and commercial junk removal services. Here's our additional services:
---