Expert Junk Removal, Trash, & Waste Services in Briny Breezes, FL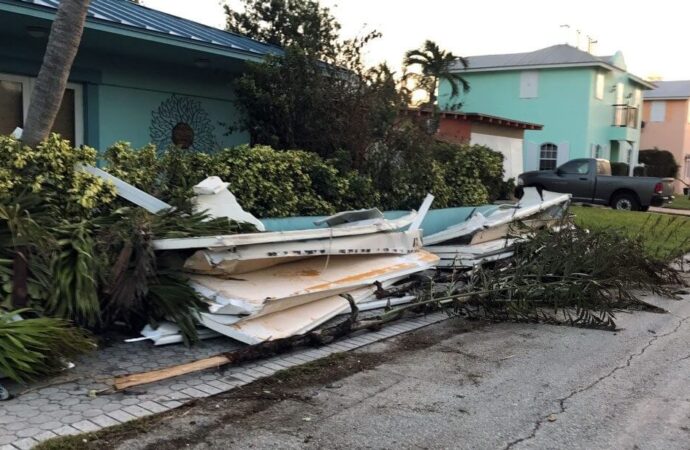 Are you looking to get rid of old equipment and junk from your home or maybe from your business property? You might be looking to get rid of old items that have been stored in one of your rooms or handle general junk from remodeling or new construction projects. Few companies in Florida can help you with your needs in this aspect, but our team at Dear Junk has been serving Briny Breezes and over 30 other areas for over 26 years, and we can promise that our experts will handle all your junk removal needs, including heavy lifting in the process and how we load the truck for you. We can get rid of almost any item or trash from your home and property as long as it isn't hazardous.
It's already hard to manage junk and regular garbage. So, it's not surprising many people don't realize that their local service doesn't pick up junk or garbage at all or are unable to get rid of certain items. If you attempt to dispose of junk by placing it in your trash bins or right next to them, you'll have problems. Therefore, whenever you need to get rid of any of these items and anything that goes out of the conventional part of the waste, you will need to get some help in the process:
Furniture.

Electronics.

Debris.

Tires.

Televisions.

Rubber.

Carpets.
Most local junk services can only handle food waste. They are not able to take the trash to recycling centers to be reused or refurbished since they will usually destroy all the waste.
If you choose to work with us, we can take out all of your junk. This will allow you to get rid of all your items and the waste you have accumulated without any hassles. We will need to make a prior visit to give you an estimate whatsoever. You can then call us immediately or after you have weighed it and determined if you want to hire our services.
We can take away regular junk and other rubbish, but we can also handle more specific requests:
Yard waste junk removal.

Garage clear out.

Printer junk removal.

Custom junk removal.

Exercise equipment junk removal.

Above-ground pool removal.

Dirt removal.

We have over 55 more services waiting for you.
Visit our website to learn more about us and our services. If you have any questions or concerns, we are available to help and answer all of them via phone or email.
Our company is environmentally friendly, so you can recycle all of your junk and other items. We are also taken them to recycling facilities so that you don't need to worry about transportation or believe we will just dump them in a landfill. We will also donate them if they are in good shape.
Let's be the change we want to see. When you contact our junk removal company, we will assist with all of your disposal needs.
We will do everything possible to make sure that you are satisfied.
Here is a list of our services you can get at Dear Junk:
---
Dear Junk is the top company in Florida that offers the best residential and commercial junk removal services. Here's our additional services:
---