Top Construction Debris Junk Removal Services by Dear Junk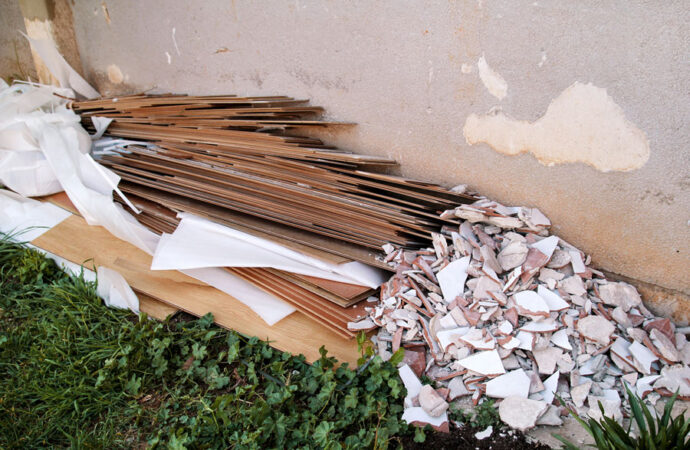 Construction is often seen as the most difficult part of building and completing a project. It is difficult for them to plan the space, then build and renovate when you think about how contractors have to worry about every detail, and it makes sense to think this way. This is why it is often believed that construction takes the longest time and is the most labor-intensive. They are right, but many forget that the most difficult part of the construction is the design and cleanup in the end. Dear Junk will take care of all the debris and dust that you have to remove with our construction debris junk removal solution and ensure that you, a contractor or the one requesting the construction, don't have to handle the process alone.
You will likely have lots of junk and debris left from the construction. Or maybe you are still dealing with the problem and project, both at the same time. It is crucial to have several people take on this job for this reason alone. After we have completed the removal, you will need a container that can hold all of your waste. We will either pick it up when it is full or empty it based on the service and how you need our help in this entire process.
Our dumpsters can be rented to you for large-scale projects or for longer-term jobs that will require our services for several more weeks. Our crew can pick up the dumpsters and empty them. You can also have our team do one-time work or have us come to you and assist with the removal.
Dear Junk, knows that every project is unique and may require more junk removal depending upon its size.
We will offer this service regardless of the complexity or situation. We will provide enough staff to complete your removals quickly and make sure that dust and debris are not a problem at your job site.
What Do We Do During This Service?
You might already know that your project will be completed in no time. We will be there on the scheduled day with all the equipment needed to remove debris. However, we will make sure that everything is done by the end, so there is no dust, sand, or any other materials.
We love to see the construction site and surrounding area in order to determine how much junk and debris are involved. The team will be able then to meet your needs.
If you have a one-time cleaning need, our team can help.
We will do everything we can to help you find the right team and deal with any emergencies. We ask that you complete the first step by calling us. These steps will guide you through the delivery of your service.
You can send us an email or call us.

We will come to your location and assess the amount of construction debris you have; then, we'll remove it.

We will give you a free quote so that you can decide if you want to join our team immediately or later.

We will arrange the junk removal for you and notify your 15 minutes prior to or more than the scheduled day.

Our team will remove all debris and load the truck. We sweep the area to remove dirt and debris.
Clients may have specific projects in their mind. Although we may not be able to see all the debris, you still need our services. It's okay; we can help you get an idea of the amount of debris involved by understanding what kind of project you are working on.
What Can We Do With The Construction Debris?
Contrary to popular belief, construction debris does not only include concrete and wood all the time. This includes asphalt, drywall, glass, plastic, bricks, and furniture, as well as other materials.
Many materials can be recycled in large numbers. We will make sure that this happens by separating recyclables, donations, and disposed items so that they can be taken to the right facilities.
We care about the environment, and we are determined to make it a positive one.
We will consider all items and trash and transport them to appropriate facilities for special disposal.
Contact us today to receive assistance and support in more than 30 locations throughout Florida, and rest assured that we will do all the heavy and hard work as needed so you don't have to worry about how you will handle part of the disposal.
Here is a list of our services you can get at Dear Junk:
---
Dear Junk is the top company in Florida that offers the best residential and commercial junk removal services. Here's our additional services:
---