Top Mattress Disposal Services by Dear Junk Company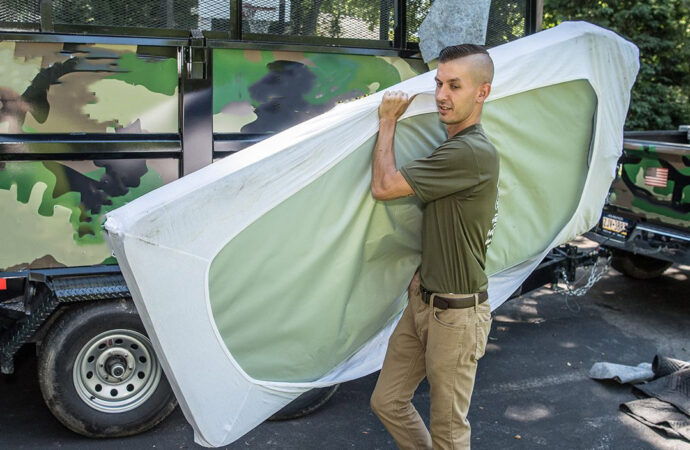 We all love a huge and comfortable bed, maybe it doesn't have to be big, but comfortable? That's out of the question. Therefore, when we have had a mattress for quite some time and it's already asking for a replacement, we need to start talking about several things.
What most people think first is about the money and which mattress they will buy now. Well, that's important, but you need to think a bit further since you will have your old mattress in the same room as well. Therefore, you need to dispose of it. But, how?
Well, many people decide to use the mattress for another bed that not many people use, or maybe it isn't used very often. This isn't a bad idea, but what happens if there isn't another bed or your mattress is in bad condition? Your only option will be to get rid of it as soon as possible, don't leave it in a corner of your house occupying space and accumulating dust.
Now, how are you going to dispose of it? There are many ways to dispose of your old mattress, one of the easiest ones is asking the retailer or manufacturer from where you bought or you're planning to buy the new one. Many manufacturers accept old mattress but make sure to always ask before taking the mattress there.
There is also an organization in several cities that recycle mattress, as it should be if you ask me, so you can go online and search if there's one in your area. Another option is to ask someone if he or she wants to use it, which will be kinda hard since most people don't like to use an old mattress, but I've seen a few cases. Finally, you can always employ someone that can get rid of it for you and save you time and effort.
Several companies offer mattress disposal services and most of them make sure that the mattress is recycled instead of burned or something similar. Therefore, consider employing a company such as Dear Junk. We will take care of your old mattresses for you and you won't have to see them ever again. Make sure to contact us now and we will arrive at your property in no time. If you have any need and you need us to assist, do not hesitate to reach out to us, and we shall respond with speed to help you out.
Here is a list of our services you can get at Dear Junk:
---
Dear Junk is the top company in Florida that offers the best residential and commercial junk removal services. Here's our additional services:
---