Top Dumpster Rental Container (30 Yards) by Dear Junk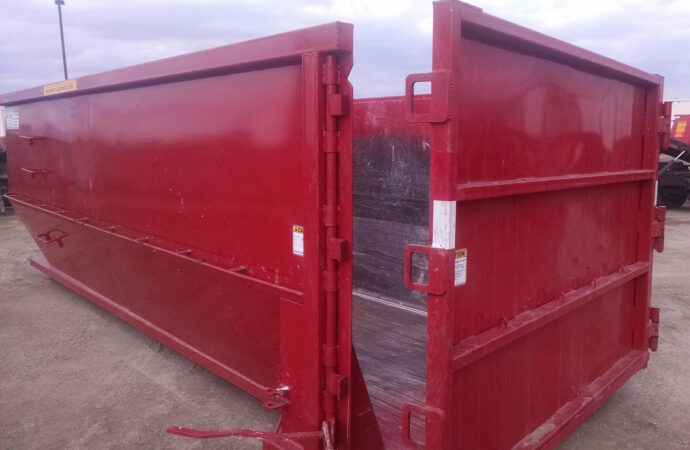 Ok, if you have a big construction, remodeling, or cleaning project coming up, then you will need a lot of space where you can store your things or maybe throw away all your junk and garbage.
One thing that people hate from carrying out a project is that they need to deal with a lot of dust, garbage, and many other things that we usually want to avoid at all costs or just get rid of them as soon as we see them.
Maybe they need to store it or drop them in a place where they can take care of everything later after the project is finished. In these cases, people decide to use boxes, bags or just put everything aside; literally, they take one side of the property and put all the garbage and junk there, which is the worst thing to do since you will have extra work to do and it isn't comfortable at all.
Therefore, a dumpster can be the solution to your nightmare. I'm sure you know what a dumpster is and unlike what most people think, it doesn't work only for storing garbage, you can store many other things, you just need to keep it clean if you aren't planning to throw garbage on it. Dumpsters come in different sizes, so you won't have problems finding the right one for you. As I was saying earlier, if you're going to carry out a huge project, then the bigger ones will be the best option for you.
A 30-yard dumpster is big and for medium or big projects, it is usually enough to store everything you need to throw away. You can determine if this is the one you need by knowing its dimensions are 22 feet long, 7.5 feet wide, and 6 feet high. If you want an equivalent or estimate of how many things you can throw inside of it, it would be probably around 180 130-gallon trash bags. Quite a lot, don't you think?
Therefore, if the amount of things you will store or get rid of is equivalent to this estimate, you don't have to think it twice. Dumpster rental 30-yard isn't expensive, so feel free to ask for one without worrying about your budget. If you have any need and you need us to assist, do not hesitate to reach out to us, and we shall respond with speed to help you out.
Here is a list of our services you can get at Dear Junk:
---
Dear Junk is the top company in Florida that offers the best residential and commercial junk removal services. Here's our additional services:
---