Top Construction Junk Removal Services by Dear Junk Company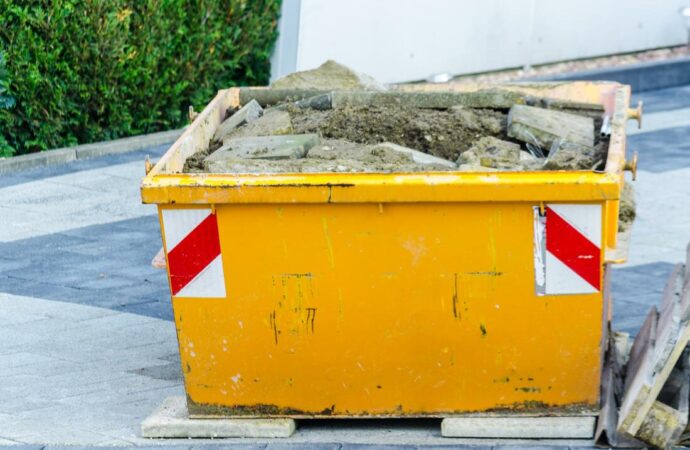 If you're planning to carry out construction, the junk will be your nightmare for several reasons.
Because you need to remove all the junk in your land or in the place where you will perform the construction.

After you finish the project, you need to get rid of all the junk that is generated, which is going to be a lot believe it or not.
That being said, this is a task that you won't be able to carry out if you want to do it fast, efficiently, and responsibly. Therefore, you will have to employ a company that offers construction junk removal services and can take care of your junk without problems.
Many companies out there offer this service nowadays because they know how important and hard it is. Therefore, you shouldn't have problems finding one. Don't try to carry out this task by yourself, you will spend time, effort, and even money because the company will charge you more if there's something you shouldn't have done or you disposed of it in the wrong way.
Instead of having headaches, complicating your life, and avoid saving time, employ a top company that can go to your place and remove all the junk at once and of course, disposes of it correctly. A company that can do this for you is Dear Junk.
Once you contact us, we will make sure to go to your property and evaluate how much junk you have. When we are done doing this, we will give you a quotation and start with our job as soon as you allow us to. You won't have to worry about anything. The only thing you need to worry is about spending some money that will be completely worth it.
Entrust us this task and your construction site will be left as shiny as a new house with beautiful floors where you can see your face. You just have to give us a call or visit our website for more information. If you have any need and you need us to assist, do not hesitate to reach out to us, and we shall respond with speed to help you out.
Here is a list of our services you can get at Dear Junk:
---
Dear Junk is the top company in Florida that offers the best residential and commercial junk removal services. Here's our additional services:
---