Top Commercial Junk Removal Companies in Palm Beach County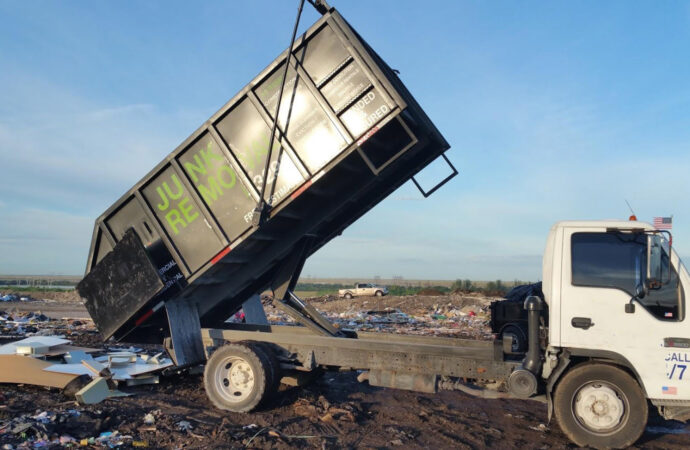 If you have a business, just like your house, you need to get rid of all the junk that you're storing there without even noticing it. However, I know how hard this can be since removing junk is a task that takes time, effort and a lot of work. You probably think it is easy because you "don't have too much junk" but you will see that's such a lie when you start removing all the unwanted and unneeded things in your business.
At the end, you will realize that employing someone that can take care of this job if critical and will save you even money since time, as you should know already, is money as well. However, you can't employ any company nor the first one you contact. Make sure that the company you employ can deliver you the best results and offer you the best junk removal service in your region.
It's important that the company also knows how to get rid of the junk properly. Disposal of appliances, trash, garbage, debris, furniture, mattress and many other things, needs to be done in different ways since you can't dispose of them using the same methods.
Besides, if you can recycle them, even better. Therefore, when you're contacting a company, ask all these questions before employing it. If you want a company that can guarantee you only the best and take care of everything properly, consider Dear Junk.
Our professionals will make sure to deliver you the best results and get rid of your junk, it doesn't matter if there's a lot of junk in your business. We have been carrying out this task for many people over the years and all of them ended up happy with the results.
If you want our company to take care of this task for you, make sure to call us and ask for our commercial junk removal companies service and after you request an appointment, we will there to evaluate your business and plan how we will get rid of your junk. If you have any need and you need us to assist, do not hesitate to reach out to us, and we shall respond with speed to help you out.
Here is a list of our services you can get at Dear Junk:
---
Dear Junk is the top company in Florida that offers the best residential and commercial junk removal services. Here's our additional services:
---