Top Residential Dumpster Rental by Dear Junk Company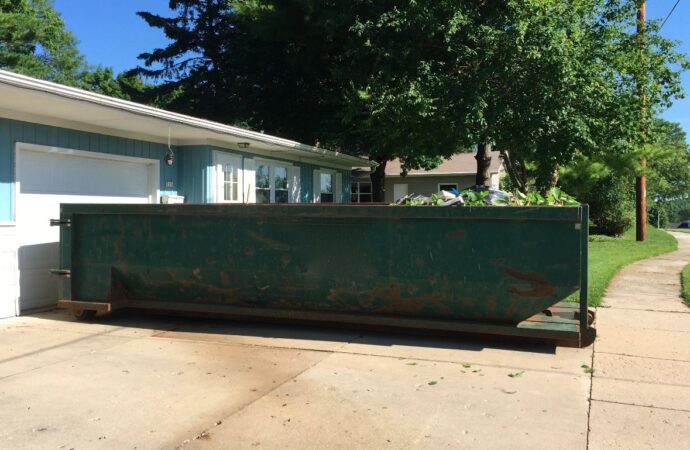 Most people believe that dumpsters are only for business or for people on the streets to allow them to throw all their garbage without compromising the environment.
Well, these are only two of the reasons why we use dumpsters. However, if you need it for your house because you are carrying out a massive cleaning or construction project, what is stopping you from getting one? Instead of using boxes or bags, just get a dumpster where you can put all your garbage, rubber, and junk. It will be a hundred times more comfortable and even cheaper.
As you can see, no, dumpsters aren't for commercial purposes only, you can get one if you need it for whatever reason you may have and they come in different sizes, so you don't have to worry about renting a big one, just get the dumpster that fits your needs. That being said, you need to search for a company or business that offers residential dumpster rental. They are common, but you need to find the right one in order to get the dumpster you need at the best price.
The cost for residential dumpster rental varies, it isn't a fixed price. You will have to pay more or less depending on the size and for how many days you will rent it. Of course, once you determine how many days you will keep it, the price should be fixed per day.
Most dumpster's rental offers commercial services, which is not what you're looking for. If you don't know from where you should rent your dumpster, consider Dear Junk. We offer all types of dumpsters that come in different sizes as well. If you need one for your house, we have the perfect one for sure.
If you want to have a look at all the dumpsters we have available, you're welcome to visit our offices or our website for more information. Once you choose one, just let us know and we will deliver it to your house. If you have any need and you need us to assist, do not hesitate to reach out to us, and we shall respond with speed to help you out.
Here is a list of our services you can get at Dear Junk:
---
Dear Junk is the top company in Florida that offers the best residential and commercial junk removal services. Here's our additional services:
---