Top Fire Damage Cleanups & Services by Dear Junk Company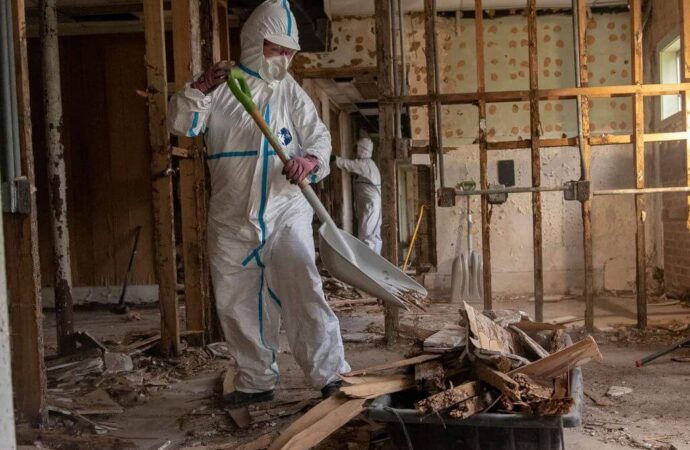 Fire damage should not be a burden on property owners. It only indicates that the property has been severely damaged due to tragic or unusual circumstances. We understand that fire damage can't be avoided sometimes and instead, all you can do is find a solution for the cleanup and being able to start all over with this. This is why we offer fire damage cleanups as well as support services to anyone affected. Dear Junk is a leading company in Florida that cares about people and what needs to be done after a fire, so rest assured we can assist you in removing all junk and items that have been destroyed or burned, or work around the cleaning so you can get started with your next repairs for it.
We will visit your property to assess and inspect the damage. Then we will determine how much work is required to restore it. We are not a fire damage company, but we will still get to the scene and assess the damage so you can count on us for all of this:
All your home needs can be met when removing junk, trash, dust, debris, ashes, and more.

Our equipment and truck will be used to remove junk and other items from your space.

We will send enough people so that you can start working on certain parts right away.

All junk and damaged items will be taken to the appropriate recycling or transition stations by our team.

The space will be cleaned naturally and ensure that all dirt and junk are gone, we will proceed to sweep it, and wipe it later.
This is hard work. It's not our intention to make you feel isolated. Get the help you need from the professionals at Dear Juk and avoid dealing with this on your own when you have our team available for more. We will always be available to assist you, and we promise to remove all junk and pieces in no time.
Are We Open 24/7 for This Service?
Absolutely. Our other services may not be available all the time, but fire damage cleanups can be requested due to the specific circumstances.
When you need to call emergency services, our team will be there to assist you. You can also make an appointment as needed. You can rest assured that you won't be responsible for the damage and that there will be enough people to clean up and dispose of all the items and what became waste now.
We will make sure that you are covered and assist you in finding the best assistance for your property.
It doesn't matter if the property is a house, commercial, or industrial. But we want you to be able and ready to clean it up quickly so you can restore your property quickly.
All items damaged, including carpets and upholstery, mattresses, wood, and more, can be removed by us. You should not dispose any junk that contains chemicals or substances with us whatsoever.
A licensed specialist should handle these items. This will prevent further fires and allow you to focus on proper disposal at other facilities.
We want you to know what's happening. This is an uncommon situation and many local services won't be able support you in the cleanup. We will however be there to inform you and guide you through each step.
We will remove any smoke odors and ensure that there are no residues. This is because we want to make your property look like new after all these events.
What Is the Fire Damage Cleanup Cost?
The extent of damage, the size of the property, the amount of work required and the condition of your space will all affect the cost of the service. To provide you with a quote, we need all the details.
We can help you load heavy items, clean black and smoked areas and ensure that all items are ready for shipping so they can be recycled easily.
It is difficult to estimate how much we do and how much it will cost. We are available to answer your questions and ensure that you don't have to worry about the additional costs after a fire and just allow us to assess your space before we get started for a more accurate estimate.
It is easy to contact us by phone or email. You can also use our contact form on our site to request the service. We will visit the place on the day that you are available.
Here is a list of our services you can get at Dear Junk:
---
Dear Junk is the top company in Florida that offers the best residential and commercial junk removal services. Here's our additional services:
---