Top Brush Removal Services by Dear Junk Company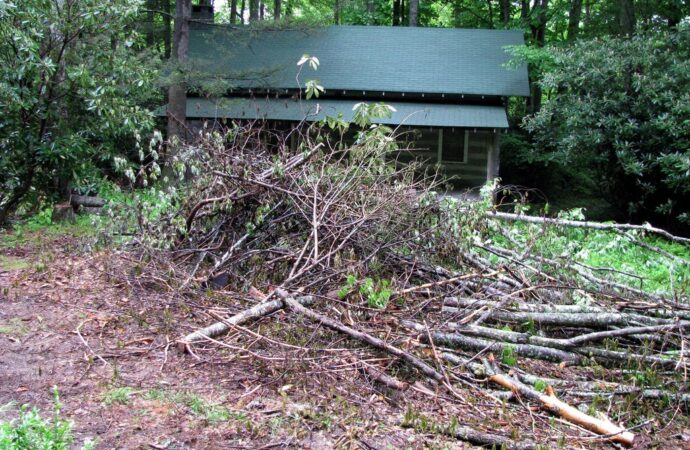 Pruning and trimming trees aren't easy tasks. Removing a brush isn't either. Therefore, you can determine that anything regarding plants, bushes, brush, and trees isn't easy.
If you have a brush or more than one, that you want to remove because it is an eyesore for you after a long time or maybe because it is annoying and you want to build or put something else in that place, you need to be careful if you decide to do it alone.
First, you will need the right tools and equipment, if you don't have it, you can harm yourself and do it incorrectly, which means you will end up paying extra to the person or company you contact and employ to take care of it.
If you ask me, I would employ a company from the beginning that can get rid of it for me. Therefore, you should keep in mind this opinion, because I've tried to remove a brush before and it wasn't pleasant nor did I succeed.
Instead of wasting time, effort, energy, and even money employ a company that can go to your property, evaluate your brush and let you know the quotation to get rid of it. A company that can do this for you is Dear Junk. Our company has years of experience removing brush and bushes, therefore, it is like a child's play for us.
You can entrust us with this task with your eyes closed and we can guarantee you and ensure you that the results we will deliver you are the best. If you want to access our services, make sure to give us a call or contact us via our website. You can also request a free appointment or quotation.
Once you do this, we will visit your property the day we agreed to and determine how much work it will take us to remove the brush. Don't worry about our prices, they are quite affordable. Therefore, don't hesitate and contact us now. If you have any need and you need us to assist, do not hesitate to reach out to us, and we shall respond with speed to help you out.
Here is a list of our services you can get at Dear Junk:
---
Dear Junk is the top company in Florida that offers the best residential and commercial junk removal services. Here's our additional services:
---