Top Restaurant Junk Removal Services by Dear Junk Company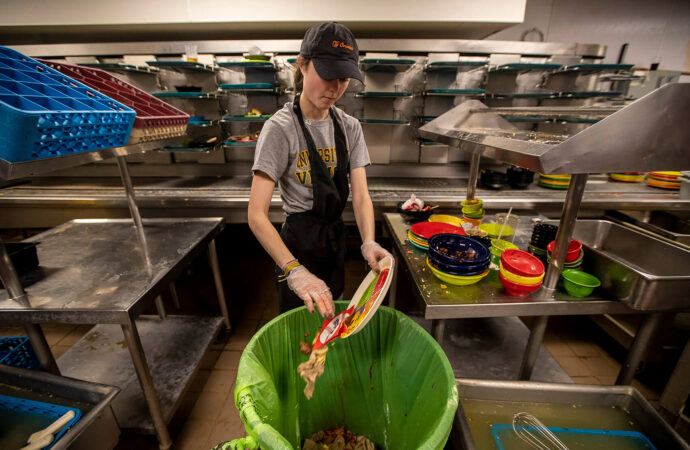 It's just as important to eliminate all junk from a restaurant as to be able to provide customers with the best food and service. Too much junk can cause problems in any place, but especially in a commercial one that needs to be careful with odors and bacteria more than any other place. However, dealing with the waste, if you are relying on municipal services only, can prove to be a hassle. Although they may not pass as often as they should, they are still very important in many cases. It is essential that you deal with junk every day, particularly if your business needs it. Dear Junk offers restaurant junk removal services. This service is ideal for restaurant owners who want to arrange pickups and have all their junk removed without worrying about how it will get disposed of, or whether it can be recycled or not, or if they can have recurring support.
We can help with junk removal and ensure you get all your junk disposed of in no time. Our team will come to your restaurant and help with the trash and rubbish, whether it's a recurring service or a one-off. Our team can come to your restaurant and remove all junk that is beyond your ability and ensure that besides the regular waste, we also take everything else.
We will help you with all aspects of junk removal. We will take care of unpleasant odors so you can focus on getting rid of all junk from your commercial property and finally focus on cooking and serving your commensals.
You have the option to have us come out one time and pick up only the junk you need, or you can count on us to regularly pick up the junk and remove it from restaurants.
Why Won't Local Services Help More?
There are limited resources, so it is difficult to get rid of all your junk. Municipal services are not able to collect all junk from commercial or restaurant properties.
Junk removal companies such as ours can provide the support and assistance that you require. We will only take care of your rubbish or junk as long as it isn't dangerous. Let us know if any of the items contain chemicals or substances.
For example, computers, microwaves, and any other electronic devices must be properly and separately disposed of. To determine the best disposal or recycling method, we will need to know what you want, and municipal services won't be able to help with most of this due to how their trucks aren't designed for this type of waste.
At Dear Junk, our team is concerned about the environment. We strive to make everything as green and clean as possible. We will not only take care of your junk, but we will also dispose of it at the recycling facilities that we partner with, and rest assured, we have everything needed to handle all your types of junk accumulated on the property.
Contact Us for Restaurant Junk Removal
You can request this service by calling, emailing, or completing our contact form.
We will wait for you to leave a message because you are the one who must take that first step. We will not know how we can help you or where we can be for you otherwise.
We will contact you to discuss your concerns and remove any junk from your restaurant. We will visit your restaurant to assess the situation and determine what we should do.
If you have problems with general garbage or trying to manage all the waste generated by your restaurant, we can help you schedule regular pickups. We can help you to focus on your business and accommodate your needs.
If you need a one-time pickup, we can provide an estimate.
Although the visit to give an estimate isn't mandatory, it will enable us to give you a more precise quote, which will often be your final price for the removal service.
We want you to understand the entire process, how we can help you, as well as the lifting and handling of all your junk.
Call us today to schedule your complimentary visit or to let us know what we can do for you. We will be happy to help with any waste in your restaurant and ensure you get everything done from now on while being able to stop worrying about waste and what needs to be done besides worrying about the food and cleanliness of your restaurant.
Here is a list of our services you can get at Dear Junk:
---
Dear Junk is the top company in Florida that offers the best residential and commercial junk removal services. Here's our additional services:
---