Top Mattresses Junk Removal Services by Dear Junk Company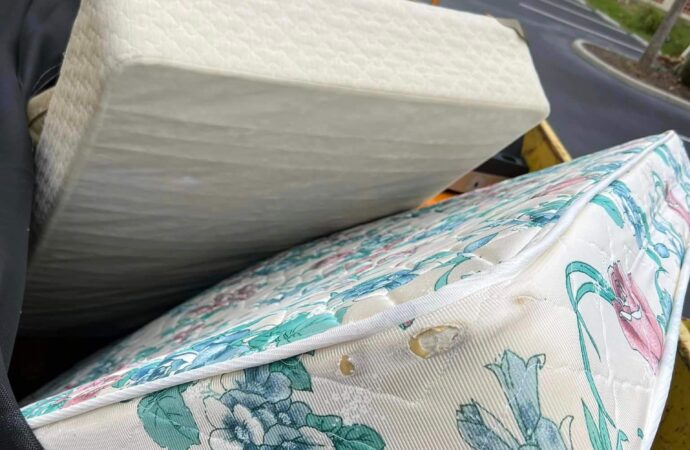 It is the best decision that you can make, which one? Changing your mattress after a long time. Hire professionals to dispose of your mattresses junk at home and commercial properties whatsoever if you decide to work around disposal and how you can remove all the junk and old ones from your space. It is important to consider your health and comfort, but also how you are going to help the planet while disposing of everything and not just throwing all the trash in one place. It can be difficult to remove the old mattress to make way for the new one but don't focus on mattress disposal in the wrong way. Dear Junk provides top quality mattress junk removal services, and you can rest assured we will take care of everything for you.
This will allow you to relax and enjoy your new addition or get rid of any that have been stored in your home for a while.
We know how difficult it can be to sleep on an uncomfortable mattress. We won't make you suffer. We offer support to help you get rid of your old mattresses and make enough room for new ones or ensure you don't have to deal with all the heavy lifting when our team can work with you on everything.
How does mattress disposal work? It's easy enough when you consider how long a bed can be taken and disposed of without any thought.
Moving the mattress, transporting it on a truck, and disposing of it is all part of the job. You will find that the entire process is more complicated than you think when you know you have to focus on the transport and every step, but that's what we are here for.
We want to ensure that the mattresses get moved to the correct place. We do not use hauling space or leave mattresses at different disposal centres, unlike other businesses.
These options are unsustainable for the environment. If the mattress is not possible to be recycled or cannot be saved, there is a second option that may be the best: donating it. It is not always the best option as most recycling facilities are not capable of extracting the best from the item and disposing of it properly to reduce environmental impact, but if the mattress is still in good or decent condition, we will make sure to give it to those who need it.
There are many things you need to consider when disposing of old or junk mattresses in your house or office. This is why we offer a full-service removal and recycling service.
How Many Mattresses Can Our Team Dispose Of?
There are no limits to what we can accomplish. Many homeowners want to make the most out of their new additions by replacing their mattresses and beds. This is what we can do for you. We will dispose of them immediately instead of keeping them in storage. You don't even have to worry about the whole process of finding the best location for them.
It's not unusual to need to dispose of large amounts of mattresses in commercial or business properties, such as hotels, because they are often replaced in large quantities due to their age or condition.
We want to let you know that we are able to take away any mattress you need or recycle it in the correct facilities.
To determine the number of mattresses that we will need to transport, we will visit you at home or go to your property to check. Then we will assign trucks to different people and try to accommodate more volunteers.
This will be more cost-effective if you only have one bed. You don't have the burden of lifting the mattress or the whole process of moving it to your front yard. You don't need to do this when we are there helping you make your disposal and life easier.
Where Can We Go & Take Your Mattress To?
We are always available to help you and will ensure that your mattress is taken to the right disposal or recycling facility.
Bookings for our mattress disposal or junk removal services are essential if you want your team to be available when you need them.
The same-day service can be requested at no extra charge. However, we will need to consider any booked removals in order to work with you to find the best possible solution.
We will try our best to accommodate your needs, but it is better to let you know in advance.
We are happy to help. Dear Junk can assist you with recycling and disposal whenever it's possible.
Here is a list of our services you can get at Dear Junk:
---
Dear Junk is the top company in Florida that offers the best residential and commercial junk removal services. Here's our additional services:
---