Top Garage Clean Outs & Services by Dear Junk Company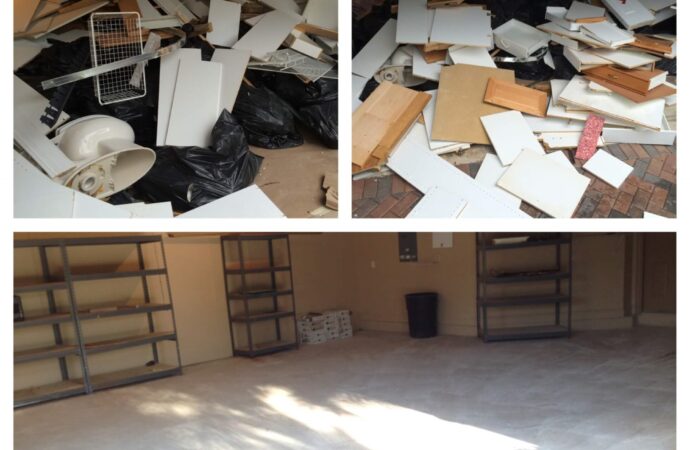 It can be hard to get rid of your garage and all the junk and other items that have been stored there or any garbage you might have accumulated. You will eventually decide to get rid of it, but you will also ask yourself: how do I handle this? You must properly dispose of junk, so don't think about just throwing items anywhere. If you simply throw all your junk away, you will only pollute the environment and make it difficult to recycle in your area. This is not something we support. So, think carefully about how you will work with your garage clean outs and who can help you with them.
Dear Junk is a top company all over Florida that can help you with your garage cleanup and make sure you aren't worrying about what to do with it. We'll help you and take care of all the details:
We will inspect your property and assess the situation to determine what needs to be done to get rid of junk, trash, or other items.

We will sort it all based on what we see as well as what you feel is still needed for the space and your life.

Our team will do all the heavy lifting and load the truck with everything you have in your garage and what you want to get rid of so we can dispose of everything or recycle as much as possible from the items you have.

We are also able to handle cleaning since we will go there, take everything you don't want out, and just leave what you want to use while we finish cleaning the space where we have removed the rest from.
Our team can help clear out your garage in no time, and this will help you not get overwhelmed and save you time.
We want to make your life easier and more fun. We offer more than junk removal, so rest assured we know what we're doing when you decide to rely on us in this process. We will make sure that your items are removed from other areas or taken to the best facilities and centers in the area so that they can be recycled or disposed of.
How Fast Can We Clear Your Garage?
We'll do it as quickly as possible. Many clients call us the same day they need their garage cleaned. We understand that this can be difficult for us as we need to have a truck or other members available right away, but we will always accommodate your needs.
How big your garage is will affect how fast we can finish the job. What amount of junk and other items are in your garage, how difficult will it be to clean, and what time frame do you have? All this influences the final timeframe for the clearing project.
No matter how big or small the project, we aim to finish it in one day whatsoever. We want you to be able to clear up your space in no time and finally use it for all your needs and extra activities.
We are your experts. Call or email us. You can request this service by filling out the contact form, and when doing so, regardless of the channel you use, please be as specific as you can about the kind of clearout and results you would like from our team.
It is crucial that we understand what you want to get rid of and if you have any other requirements when cleaning out your garage.
We Do Everything for You
Although we wouldn't like to have to clear the whole space without you, it's possible if you are unable to be there, so rest assured we can do it all with or without you.
It is a big responsibility to clean out the junk and other items. We will handle most items and junk, which are your belongings. Our team can assist you, and we also want to hear what you would like us to do. Some junk removals are not about clearing out the entire space.
We would be honored to have you there. However, sometimes it is not possible to do so. If you're in a hurry or unable to arrange a suitable time, you can ask us to take care of it for you or to work with someone else.
Contact us today to get a free quote. We will work with you to clear your garage and ensure that everything is covered regardless of the situation we're working under.
Here is a list of our services you can get at Dear Junk:
---
Dear Junk is the top company in Florida that offers the best residential and commercial junk removal services. Here's our additional services:
---