Top Commercial Rubbish Removal Services by Dear Junk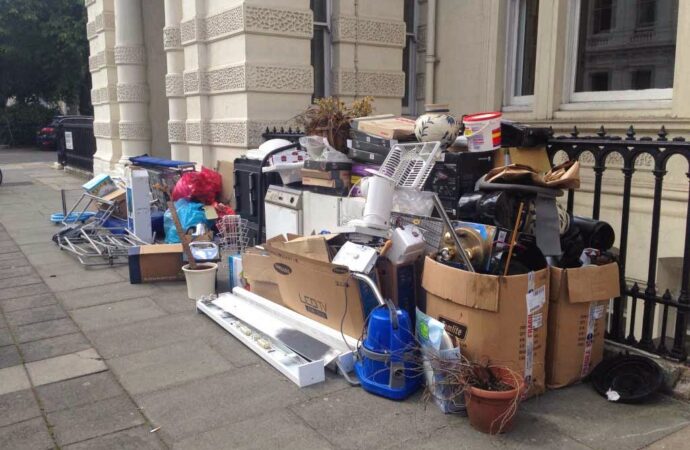 Do you have a business? Then, the rubbish is probably driving you crazy. It's inevitable to generate rubbish when you have a business, even in a house you have to deal with it!
However, it's true that in a business, rubbish shouldn't be a problem and more importantly, you need to get rid of it as fast as possible. The problem is that keeping an environment or in this case, your business free of rubbish is almost impossible if you try to do it yourself or there's only one person taking care of it. Don't underestimate how tedious, annoying, and laborious rubbish removal can be.
Therefore, if you really want to keep your business clean and in its best condition all the time, employ a company that can take care of this task for you and guarantees you that your office, restaurant, shop, hotel, or whatever business you have, will be clean all the time.
Several companies offer this service, you only have to ask for commercial rubbish removal and I can assure you that they will reply in a few seconds. However, not all of them can offer you good results and the best deals.
You need to look for a company that can meet your expectations and even surpasses them. If you want someone that will remove the rubbish in five minutes and your business will look the same, you can employ a random company. However, if you're looking for the best results, make sure to employ a top company. A top company that stands out even among the top ones is Dear Junk.
Our professionals will make sure to leave your business as clean as possible and you won't have to worry about the rubbish, we will remove it without leaving anything behind. When you entrust us with this task, you can rest assured and our prices are also the best ones you will find out there.
Therefore, don't hesitate and contact us today! We are dying to help you to get rid of all the annoying rubbish in your commerce. If you have any need and you need us to assist, do not hesitate to reach out to us, and we shall respond with speed to help you out.
Here is a list of our services you can get at Dear Junk:
---
Dear Junk is the top company in Florida that offers the best residential and commercial junk removal services. Here's our additional services:
---