Top Construction Debris Removal by the Dear Junk Company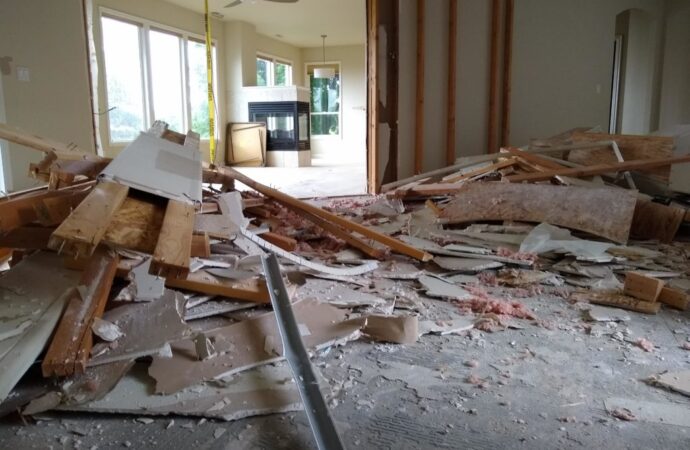 One of the hardest things to get rid of are construction debris or waste. Honestly, you can't take a shovel and start throwing it all in a container or dumpster. First, you won't be able to lift the shovel with all that weight, and second, it isn't the best nor the right method to remove it.
This takes a lot of work. Therefore, if you're planning to do it yourself, be prepared. However, what I would actually tell you is that you shouldn't try to carry out this process alone.
It will take you a lot of time, energy, and even money. It's not worth it to do it by yourself. Therefore, yes, you should employ someone that can take care of it for you and remove all the construction debris without leaving any sign of it. Besides, removing the debris is just one part of the job. After you remove it, you need to dispose of the debris correctly; you can't just throw it anywhere and expect it to be fine in whatever place you decide to leave it.
When it comes to this debris, you need to be careful in how you dispose of it, and it's completely normal if you don't know how to do it. Therefore, the main reason why you need to employ someone isn't that you can't do it by yourself (even though that's another important reason), but rather because you don't know how to properly dispose of this material.
Therefore, search for a company that can help you to remove it from your construction or property, and get rid of it using the right method. Several companies offer this service nowadays, but not all of them are able to guarantee you the best results nor correct disposal of the material. If you want a company that is trustworthy and you won't regret employing, consider Dear Junk.
Our company can take care of your debris and you won't have to move a finger to remove and dispose of it. Leave us all the work and rest assured. If you have any need and you need us to assist, do not hesitate to reach out to us, and we shall respond with speed to help you out.
Here is a list of our services you can get at Dear Junk:
---
Dear Junk is the top company in Florida that offers the best residential and commercial junk removal services. Here's our additional services:
---