Top Shed Demolition Removal Services by Dear Junk Company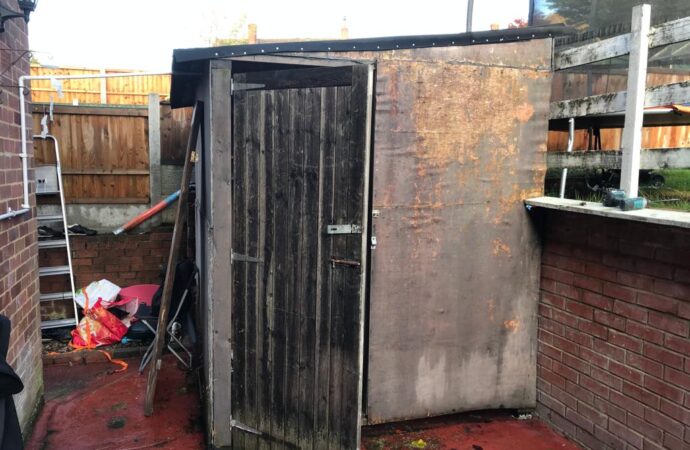 Most houses have a shed in their backyard, which if you ask me, very useful when you have tools and items to store, but just like your house, it also requires some maintenance and cleaning periodically. However, most people are too lazy to clean it at least once a month, but one thing is for sure, they keep throwing all their junk and maybe a few useful items inside of it.
Sheds deteriorate outside and inside, which means there's a point when they look old, are worn down, and one thing we want to do the most when this happens is removing them.
However, removing a shed can be harder than it seems. To be honest, I thought it was quite easy until I tried to do it myself and failed in the process. The truth is, it takes a lot of work and you need the right equipment to do it fast, properly, and avoid harming yourself.
If you're wondering, in the end, I employed a company that could demolish and removes it for me. This was the best decision since it took them just a few hours at most and I spent I whole day trying to do it myself. Such a big difference. Therefore, if you need to demolish or remove your shed, you should consider employing a company that can get rid of it in no time.
Removing the shed is just one of the steps; remember you have to dispose of the materials and everything that conformed to your shed. In general, as I said before, it takes time and effort, so yes, your best option will definitely be employing someone.
Several companies and professionals out there can take care of this task for you and won't charge you too much for it. Shed demolition removal isn't too expensive but rather affordable. Therefore, don't worry about the price and employ someone instead of having to spend more money later on after you fail to try to remove it yourself. If you have any need and you need us to assist, do not hesitate to reach out to us, and we shall respond with speed to help you out.
Here is a list of our services you can get at Dear Junk:
---
Dear Junk is the top company in Florida that offers the best residential and commercial junk removal services. Here's our additional services:
---