Top Business Junk Removal Services by Dear Junk Company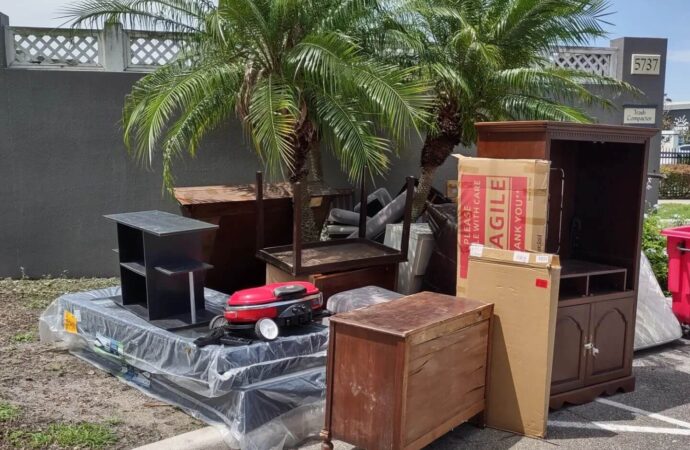 It's more difficult to manage all the rubbish and junk that accumulates within a company than for residential properties. After all, these are usually where you are the only one dealing with junk and garbage. Even if you aren't, it's still a lot easier to handle the garbage in your home when you compare the regular items and trash businesses have to throw and deal with every day. Businesses need to dispose of all trash, and they also have to worry about other junk that the municipal services will not pick up. The team at Dear Junk can help you through every step of your business junk removal and make sure you don't continue to struggle with this necessary process.
Even if your company isn't a manufacturer or works with elements that naturally produce a lot of junk, having a long-term business and just adding more people by the day can lead to junk accumulation. Electronics and computers other than food waste will need to be disposed of, for example. You'll also have to deal with different types of waste, which many companies won't pick up and the municipal service is out of question.
We can help you get rid of office furniture and equipment you don't need or large quantities of junk and debris.
You may be required to transport items to the local recycling center or landfill on a regular basis by your business. We can either schedule regular services or provide one-time pickups, depending on your needs. We are not dependent on landfills, as these would be against our eco-friendly principles, and if you have any particular and regular needs, we will just work around your request and focus on how we can make this whole process easier and simpler.
Why We Are The Best Choice For Business Junk Removal
Nearly all businesses produce junk and other debris and trash. These items should be removed from your premises and disposed of, and the same applies to your regular rubbish. Many businesses lack the necessary equipment to haul away junk whatsoever. Municipal service will not be able handle the majority of the items that you want to dispose of because of the equipment they don't have either.
It's not a good idea if you don't have the right equipment. If the business or place isn't built for it, it might be difficult to manage junk as well.
No matter what kind of business you own or manage, you can trust our junk removal services for business. We will help you so that you don't have all the work and can rest assured that proper disposal and recycling will be done.
If you have any questions about junk or what it means for your business, we can help. You can also bring junk like computers and office desks.
Special pickups can be arranged for your property and commercial space, but this may often incur additional fees. This may be an option if you only require it once per calendar year: a one time pickup for your current junk. We can either schedule pickups according to the immediate junk or offer recurring pickups.
Contact our team for more information. This will make sure that you don't feel pressured about what we can do. You should also consider pricing. To get an idea about the cost of your service, please review the information below.
The space that you use will affect the price of your truck.

We need to know what type of junk we would like to take away or recycle, as different trucks might have different specifications.

We can also remove junk from certain areas of your company. This means that we can not only lift the junk but also move it to the truck.
Before you hire our junk removal service, we will also take into consideration your specific requirements and needs.
Contact us today to find out more about our company, and how we handle junk removal. We want to let you know that our estimate is not obligatory. This means you don't have to rush to hire us. Instead, take your time to consider the services.
We are happy to accommodate any of your requirements, including the budget. Please feel free and openly discuss this with us. Our members and company will work around your financial situation and ensure that everything is covered and considered once we deliver the estimate and even negotiate with you so you can feel comfortable with what you're paying.
Here is a list of our services you can get at Dear Junk:
---
Dear Junk is the top company in Florida that offers the best residential and commercial junk removal services. Here's our additional services:
---