Welcome to Dear Junk - Your Fast, Affordable, & Reliable Local Junk Removal Company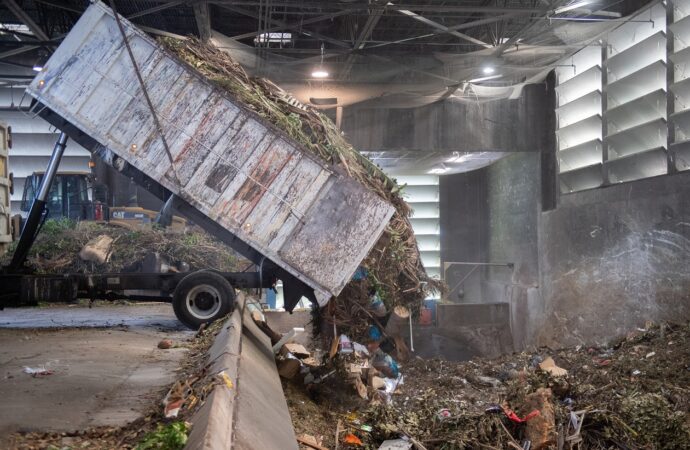 Dear Junk is the top junk removal company in West Palm Beach for a variety of reasons. Firstly, our team of experienced professionals has been trained to handle all types of junk and waste, ensuring that every job is completed efficiently and effectively.
In addition to our skilled team, we also utilize state-of-the-art equipment to remove even the largest and most challenging pieces of junk. Our trucks are specifically designed to haul away large items, such as furniture, appliances, and construction debris, making it easy for us to quickly and safely remove even the most difficult items.
Furthermore, Dear Junk is committed to upholding the highest standards of customer service. Our team is friendly, professional, and always willing to go the extra mile to ensure that our clients are completely satisfied with our services. Whether you need a small pile of trash removed from your home or a large construction site cleared, our team is ready to help.
But what sets Dear Junk apart from other junk removal companies in West Palm Beach is our commitment to environmental responsibility. We believe that it is our responsibility to properly dispose of all types of junk and waste, including hazardous materials, in a manner that is safe for both the environment and our community.
To accomplish this, we have implemented a number of eco-friendly practices, such as recycling and repurposing whenever possible. We also work closely with local waste management facilities to ensure that all of the junk and waste that we collect is properly disposed of in accordance with all local, state, and federal regulations.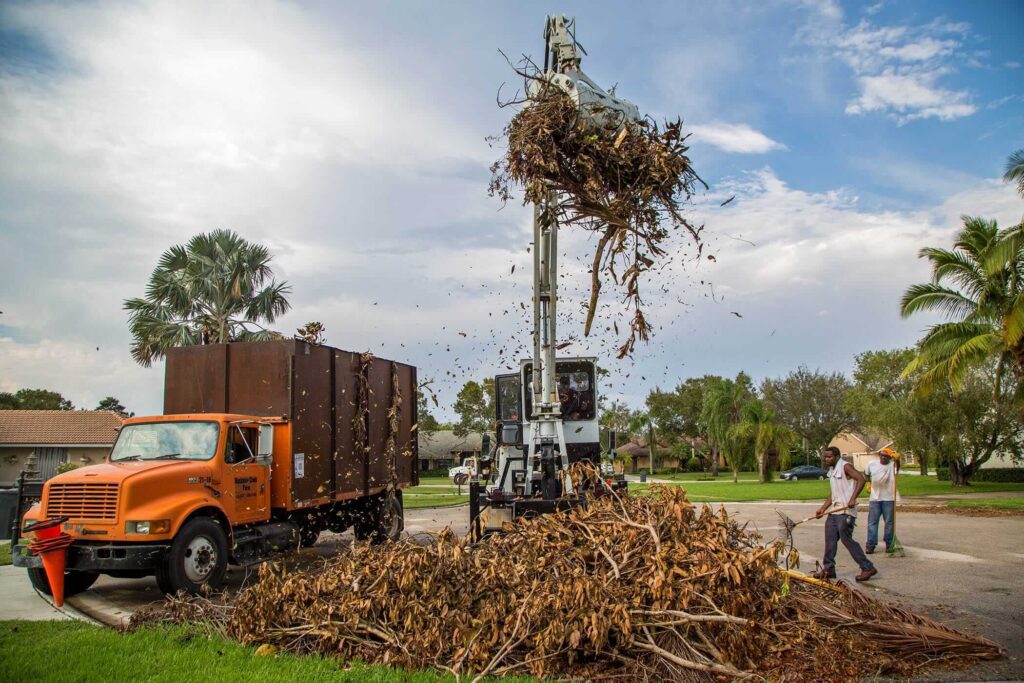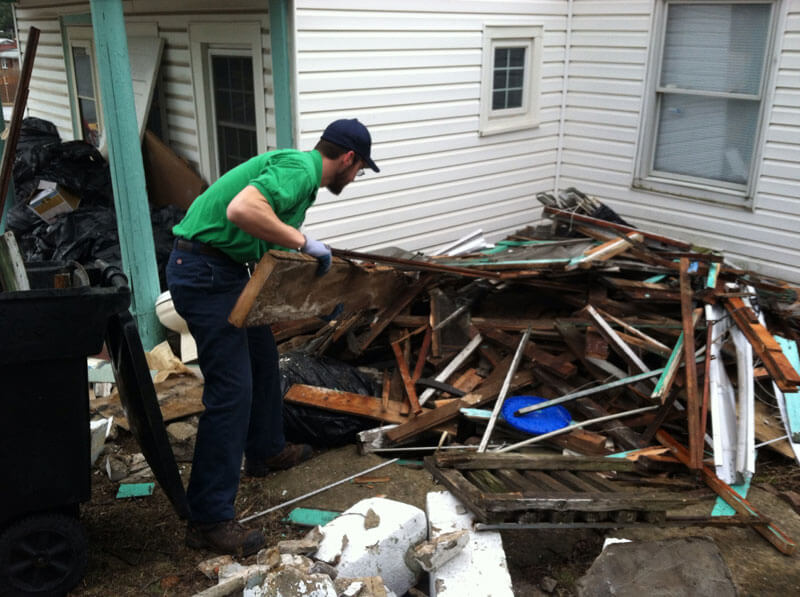 At Dear Junk, we offer a wide range of services to help our clients properly dispose of all types of junk and waste. Some of the most common types of junk and waste that we handle include:
1. Household junk: This includes items like old furniture, appliances, and other household items that are no longer needed or wanted. Our team can quickly and safely remove these items from your home, leaving you with more space and peace of mind.
2. Construction debris: If you are completing a construction project, you are likely to be left with a large amount of debris, such as concrete, wood, and other materials. We can help you remove this debris, ensuring that your construction site is clean and safe.
3. Electronic waste: Electronic devices, such as computers and televisions, contain a variety of hazardous materials that can be harmful to the environment if not properly disposed of. We can safely
remove these items from your home or business, ensuring that they are disposed of in the most eco-friendly manner possible.
4. Yard waste: If you have a large yard, you are likely to generate a significant amount of yard waste, such as leaves, branches, and other debris. We can help you remove this waste, ensuring that your yard is clean and well-maintained.
5. Hazardous materials: Some types of waste, such as chemicals and pesticides, can be dangerous if not handled properly. Our team is trained to handle these materials safely, ensuring that they are disposed of in the most eco-friendly manner possible. To make sure we are able to properly dispose of your hazardous material, give us a call or fill out a form on our contact page
Dear Junk is the top junk removal company in West Palm Beach because of our experienced team, state-of-the-art equipment, commitment to customer service, and dedication to environmental responsibility. No matter what type of junk or waste you need removed, our team is ready to help.
Dear Junk has a reputation for being a top-rated junk removal company in Florida. We can help you get rid of all the junk you have created through remodeling or construction projects or the regular ones you accumulate daily due to different projects and the simple fact of being alive: food waste, dust, dirt, and more. Our team is happy to help you with any type of junk removal, including recurring and one-time pickups, and ensuring that you can get rid of all the junk and waste you have in your property, be it commercial or residential, or maybe it is in your yard and other places.
It can be difficult to get rid of the junk or other items that are not in use. It's not about the time or effort but how the junk is removed and disposed of. Maybe Palm Beach junk removal companies are only interested in their clients and how they can bring more business. We are different and focus on the best ways to dispose of your junk and ensure that if we're doing this, we're doing it in the ecological and proper way of the process.
We will help you declutter your commercial or residential property with eco-friendly junk removal. We not only help you but also preserve the environment and ensure that everything goes to the best recycling facilities while the rest will be destined to transition centers.
We'll assign the right people or experts to assist you with junk removal. Many people in the area want to get rid of junk and debris that has no value. It is not surprising that so many unwanted items are being thrown out every day. We will ensure that they are properly recycled and that they can be donated if they are still in good condition and can be used by other people.
It doesn't end there. We dispose of junk and other items according to how they were made and what materials they contain.
It is often difficult for everyone and every company to recycle. This is why property owners spend so much time on it by trying to find the way they can handle the entire process.
Most of the companies in Florida also have a few problems you need to be careful about:
They don't know how to properly dispose of unwanted or junk items.

They don't know where to dispose of non-salvageable objects.

It can be difficult to find the right equipment and tools to dispose of junk items and all the debris or garbage on a property.

They don't know about the recycling facilities that keep the process clean and allow them to reuse the materials later for better uses.
Out of all the companies you can find and rely on in Florida, Dear Junk is here to help you if you need it. We will take care of everything and ensure that you don't have any lifting to do and that the previous problems with other companies aren't present when you decide to rely on us.
Contacting our team is simple. You can contact us by phone, text, or online to get a prompt response. We will ask for some basic information and all the details we need to provide you with the best service and assign the right team to your junk removal needs.
What Our Florida Team Does to Help with Junk Removal
Some people may be worried that junk removal does not include trash, dirt, or debris whenever they request a service from a company or some professionals in the city. We're happy to tell you that we can handle all your junk removal needs, no matter how large or small the amount is, and as long as it involves non-hazardous items and junk, we will take everything and get rid of it for you.
We can also assist commercial and residential property owners looking for solutions to specific problems or to the junk they want to get rid of or even clean out some properties and spaces they have.
You can take a look at our services and choose the one that suits your needs and goals. The team will then travel to your location to get you started and make sure to give you all the details about the service if you have any questions: