Top Refrigerator Disposal & Recycling Services by Dear Junk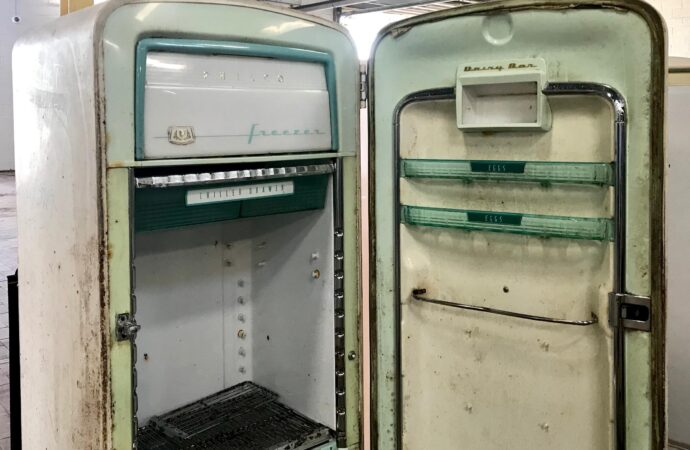 Garbage trucks don't pick or take refrigerators when they are collecting the trash from your house, at least, most of the time. Disposing of a refrigerator is different than garbage disposal or even junk, therefore, you can't expect to leave it in front of your house and wait until the truck picks it up, it won't.
Refrigerators, just like any other appliance, have chemicals that can harm the environment. Therefore, its disposal needs to be done correctly or you will kill your planet as many people do, which isn't right and you should try at all cost to avoid, even if it takes you more effort, time, and money.
Refrigerators can be disposed of or recycled, so you have both options to get rid of them and finally be able to use the space for a new one or something else. Now, how can you dispose of it? In most cities, there's always a waste management division that accepts and takes any kind of waste. Sometimes, it offers heavy trash pick-up and recycling programs for refrigerators or any appliance. 
If you can find it and contact the division, disposing of your refrigerator will be super easy. However, most of the time, it is hard to contact them by yourself. Therefore, most people rent a dumpster or container where they can put the refrigerator and haul it away. But, where are you going to throw it?
That's the hard part, so what I recommend you is to employ a company that can take care of the disposal and saves you a lot of headaches, time, effort, and even money. Sometimes, something seems easy, but takes more time and effort than what we expected. Therefore, you can always leave tasks like this to the professionals.
If you need a company that can offer you refrigerator disposal and recycling services, consider Dear Junk. Our company will dispose of it without problems and we will make sure to recycle it every time that it's possible.
Make sure to contact us today and we will travel to your property to pick up your refrigerator and finally dispose of it properly. If you have any need and you need us to assist, do not hesitate to reach out to us, and we shall respond with speed to help you out.
Here is a list of our services you can get at Dear Junk:
---
Dear Junk is the top company in Florida that offers the best residential and commercial junk removal services. Here's our additional services:
---