Top Dumpster Rental Container (10 Yards) by Dear Junk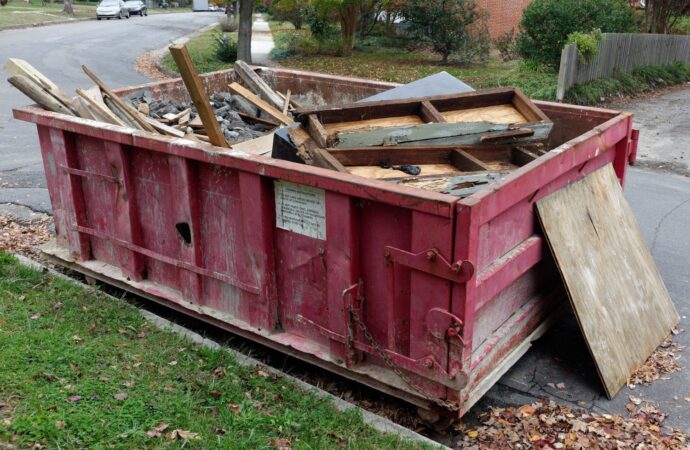 When you hear or read the word "dumpster", you probably assume it is one of those you can see on the streets storing garbage all the time. Well, that certainly is a dumpster, but it isn't used for just that. Dumpsters can be very practical and useful if you need to store several things or if there's a lot of garbage or junk in your property that you want to get rid of.
Therefore, you can always get one that fits your needs. If you aren't sure how a dumpster looks like, you can Google it and you will see that the ones used for this kind of purpose aren't the same as the ones you see on the streets. They are a bit different and of course, cleaner.
You don't need to rent a big dumpster if you don't need it, and this is what most people don't understand when they decide to rent one. Dumpsters come in different sizes, the smallest one is a 10-yard dumpster, which is perfect for people who don't have many things to get rid of or store while remodeling or cleaning their property.
You don't have to use the dumpster for the things or in the situations I've mentioned before only, if there's a task where you think you will require one, feel free to rent it. Renting a dumpster 10-yard is cheap, actually, dumpster rental is affordable in whatever size you want or need it. Therefore, you won't have to worry too much about the price. Now, when do you need a 10-yard dumpster? To determinate that you need to know that most of the time, a 10-yard dumpster typically measures 14 feet long by 7.5 feet wide by 3.5 feet tall.
With this information, you can determine if all the things you will put inside will fit perfectly or if you need a bigger one for your needs. The price for renting a dumpster varies depending on the size and the company you rent it from. Therefore, try to find a company that can offer you the best deals and all sizes of dumpsters. Consider Dear Junk.
We have the right dumpster you need in whatever size you want it. Just give us a call. If you have any need and you need us to assist, do not hesitate to reach out to us, and we shall respond with speed to help you out.
Here is a list of our services you can get at Dear Junk:
---
Dear Junk is the top company in Florida that offers the best residential and commercial junk removal services. Here's our additional services:
---