Top Printer Junk Removal Services by Dear Junk Company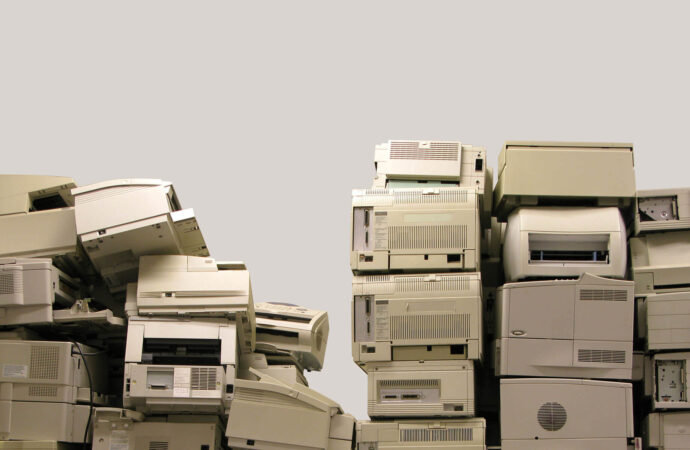 It can be difficult to dispose of technology and electronic items. Most people neglect this task or treat it as a secondary task to the other junk and removals that they have to deal with, such as the simple food waste in their houses or dealing with some regular rubbish in their commercial properties. However, in case you didn't know, items like your printers cannot be thrown away with the rest of the junk and left to wait for the municipal services to pick them up. Printers, for example, can contain chemicals or substances that could be harmful to the environment. 
You will need to find a service that will accept them or where they can be left without any repercussions. This is why it is so important to find the best recycling and disposal centers, and keep in mind that our team at Dear Junk can help you with printer junk removal and other electronic items that cannot be disposed of.
These are some facts to keep in mind when disposing of printers or other items. You should also know that they can pollute the environment if left in regular landfills and how much of a difference you're making when you rely on our services:
These items were disposed of in landfills or incinerators for around 81% of the removals around the world. Toxic substances can be released into the atmosphere and endanger the environment. Experts like us can help you avoid this.

Printer waste is toxic if not properly disposed of. You will need to locate the appropriate centers and facilities, and this is what we will do for you when you rely on our service.

Every year, 20-50,000,000 tons of electronics are lost across the globe. This leads to more pollution and higher costs for new products. However, this could easily be avoided if there was more collaboration and proper disposal and how more items of the same category are disposed of.
If you are looking to get rid of your printers and make everything greener, our team is the right choice. Our licensed professionals will take care of your items. We will make sure that your items are transported to the best recycling facilities, and this will lower the chance of contamination.
We Can Help You with Every Part of The Process & Removal
Our company has been in junk removal for over 26 years. We are well-versed in how to dispose of printers and electronic waste. You can be sure that we will know exactly what you need to do and how.
If you are interested in a more detailed look at our printer junk removal services, please keep in mind the following steps:
To book your service, fill out the contact form or call our team during business hours. You can also request a person to contact you at all hours of the day for an immediate response.

The friendly and uniformed truck crew will call you to inform you when they will be arriving. This can happen between 15-30 minutes and 2 hours prior to your appointment.

We'll inspect all your items upon arrival and give you an upfront, all-inclusive quote.

We will remove your items and make sure they are safe. The area will be swept. We will then collect payment once the job is complete. Once you have accepted our estimate and hired our services is when this last part will happen.
Please let us know if you're in an emergency situation where we are unable to provide our services in a more planned way. The estimate is free, and you don't have to pay anything if you don't want our team to start immediately whatsoever, so rest assured we will provide it whenever you request it.
We will work with your budget to accommodate your needs as well, so feel free to let us know if you want us to have any considerations.
Can Printers be Dismantled in Commercial Properties?
We will visit your office or home and take away any printers not required, so be it a business or house, we will be there for you.
There are no restrictions on what we can do and how many printers we can take to the best recycling centers in the area. We will collect the printers from your home and load them on the truck. You can use this service if you own a home with printers or are a business owner who needs to dispose of old printers.
We'll take care of it, and you will be completely free from the items. We will donate some items based on their condition and always focus on the best support and attention.
Here is a list of our services you can get at Dear Junk:
---
Dear Junk is the top company in Florida that offers the best residential and commercial junk removal services. Here's our additional services:
---