Top Dumpster Rental Container (15 Yards) by Dear Junk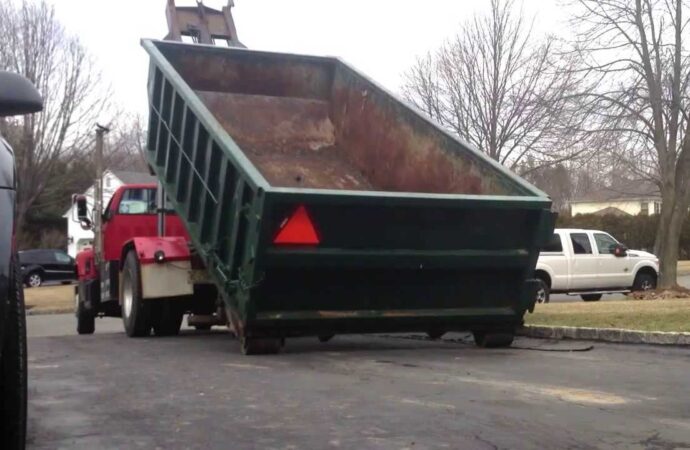 Some people who really need to get rid of many things or store them, always choose to buy a lot of boxes or bags to put them inside, but that's quite the worst option when it comes to being practical and cheap.
Do you know what a dumpster is? Of course, you do, but you see them storing garbage almost all the time, so you don't really think that they are a perfect place to store your junk or maybe garbage as well. They are too big, that's what most people think. They are too expensive, that's also what most people think.
The truth is, if you need to store a lot of junk, get rid of your garbage or maybe rubber while building a property, you can always choose a dumpster to throw everything inside of it. Dumpsters are very practical and also, cheap. Of course, there's no point in buying one if you will use it only once or twice, but you can always rent it.
Besides, dumpsters come in different sizes, so you can rent the one that fits your needs without worrying about paying for something you won't completely use. The smallest one is a 10-yard dumpster, but sometimes, people find that isn't enough. Therefore, they choose a 15-yards dumpster for their projects. A dumpster rental 15-yard is 16 feet long, 7.5 feet wide, and 4.5 feet high. Knowing this, you will be able to tell if what you actually need is this size of dumpster.
If you need a bigger or smaller one, feel free to choose one. The important part of this process is to find a company that can offer you all dumpster sizes and the best prices if you rent one. Most prices include delivery, pickup, and disposal, so, if there's a company that isn't including all this in the cost, go next.
A company that offers dumpsters with all this included is Dear Junk. We offer the best deals when it comes to renting a dumpster and you can rest assured that we will take care of everything, you only have to pay for it and throw all your garbage or junk inside of the dumpster. To rent with us, make sure to give us a call or visit our website. If you have any need and you need us to assist, do not hesitate to reach out to us, and we shall respond with speed to help you out.
Here is a list of our services you can get at Dear Junk:
---
Dear Junk is the top company in Florida that offers the best residential and commercial junk removal services. Here's our additional services:
---