Top Dumpster Rental Business from the Dear Junk Company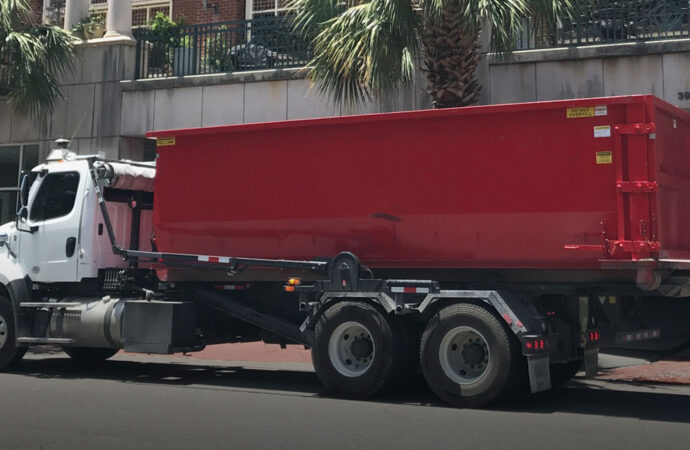 Many people think it's impossible to buy or rent certain things, a dumpster for example. However, it is possible as long as you search and find a business that offers them; but first, why would you need a dumpster?
Well, regardless of what most people think, dumpsters are quite useful for many other things than just storing garbage. Ok, their function is always the same: store things. However, this can be very practical when you're doing a massive cleaning in your house, carrying out a construction or remodeling project, and many other things that entail having to store some belongings or dispose of some garbage or junk.
Yes, you will see them all the time on the streets, but if there are any of these projects that you're about to carry out, consider using one instead of finding boxes and bags that aren't practical and ecological at all. You don't need to buy one. As I said before, many people think there are things that are impossible to have or get in some way. However, a dumpster isn't one of them along with many other things.
Several companies and businesses offer dumpsters for rental. Therefore, finding one shouldn't be a problem even if you reduce your search only depending on the Internet and Google. Dumpster rental business are quite popular nowadays, especially because more and more people are realizing how much they need one to be able to throw away their garbage or store a few belongings for a few days while carrying out any task or project in their properties.
Now that you know all this, renting a dumpster isn't a problem. If you are looking for a dumpster rental business to rent one, consider Dear Junk. We have dumpsters of all sizes and our prices include delivery, pickup, and disposal.
With us, you will be able to choose from different dumpsters until you find the one that fits your needs. Maybe there's not too much to see or keep in mind when renting one, but there are a few details we do keep in mind to offer you the best one. Contact us today or feel free to visit our offices now. If you have any need and you need us to assist, do not hesitate to reach out to us, and we shall respond with speed to help you out.
Here is a list of our services you can get at Dear Junk:
---
Dear Junk is the top company in Florida that offers the best residential and commercial junk removal services. Here's our additional services:
---