Top Curbside Junk Removal Services by Dear Junk Company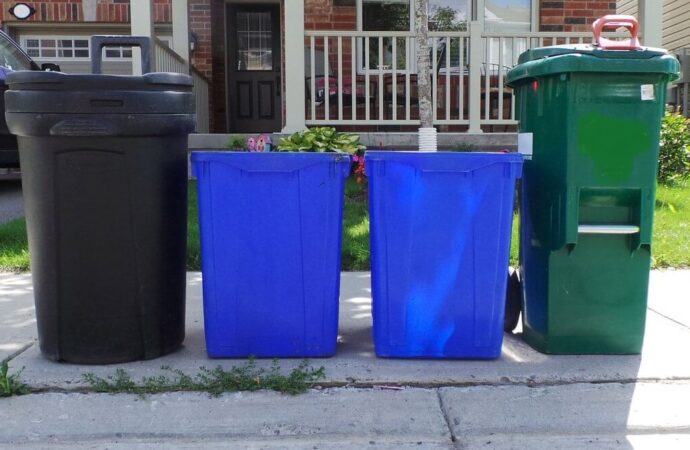 Are you finding it difficult to get rid of all your junk? It doesn't matter if you can't pick it up or if you cannot move it, you should always be able to dispose of it with the help of proper services and professionals, yet this seems more daunting as days go by. You might be unable to do it for a variety of reasons, which is why it's important to find professionals that will meet your needs. Sadly, it is impossible to rely on the local service for all your junk removal needs due to their limitations. Although they can pick up most rubbish, they will not take other items. Dear Junk can help you make your life easier by offering curbside junk removal. We will come to you so that you can either put it out yourself or let us do the rest.
You don't have to be there for the pickup or appointment. It's also possible to rest assured that all kinds of junk will be collected, not just the normal waste homeowners and property owners deal with. Instead, you can leave all of your junk behind, and we'll dispose of or recycle it.
Curbside junk pickup is the same as regular full-service junk collection, except that leaders and members are available to pick up your junk items. The main goal is to have your junk taken outside by the pickup date. Because we are eco-friendly, you can rest assured that your junk won't end up in any random dumps.
You don't have to be there for curbside pickup when you use our company. We'll take away all junk and trash and clear up any space. This service is cheaper than regular or specialized ones. You have the option to wait for the junk hauler to arrive, or you can opt to stay out of the process and leave everything in the curbside. This will ensure that you don't miss any important tasks or responsibilities.
We Take Our Job Seriously & Dispose Of It Properly
When you choose Dear Junk as your junk removal service, we want you to feel confident. Moving heavy objects can be dangerous. If you need additional assistance, we will be happy to provide it before the pickup. This is to ensure that our members can assist with curbside junk pickup and that you have all the help required based on your circumstances.
What is the process in your company?
We will be happy to give you a short description of the service and set up a pickup time.

Delivering your items to the curb before the pickup time is important. It is often easier for customers to schedule items to be picked up the day before.

Our luggers will visit your location and give you a free estimate. Once you have given your approval, they will start moving your items or scheduling previous pickups. This is based on whether this is a recurring or one-time service.

We will only request payment after you have accepted the whole deal and received the estimate.

Within 15 days, we will either recycle or donate your items and issue a receipt. The receipt can be used to deduct taxes. This will protect your items from weather damage and increase your chances of getting accepted by local charities. If you give us other instructions, our junk removal experts will secure the tarp at home.
Because the curbside service is based around this, it is essential that you place your items outside. We can make exceptions based on your situation and how you want us to handle the entire process.
We will recycle and find the best disposal locations if you choose us to be your junk removal company. We will inspect junk and determine if it is recyclable or can be donated.
We care about your health and are environmentally friendly. Contact us today for a free quote and to simplify your life.
Suppose you do not want or can't allow us to visit your property. In that case, we only need to know details about your trash and the type of junk you would usually like us to remove, and if you want this service to be a recurring one or just be part of a one-time request based on the junk and trash you're trying to get rid of in all this.
On the other hand, the estimate is completely free, and you don't have to feel bad about it as we provide it with zero obligations.
Here is a list of our services you can get at Dear Junk:
---
Dear Junk is the top company in Florida that offers the best residential and commercial junk removal services. Here's our additional services:
---