Top Apartment Clean Outs & Services by Dear Junk Company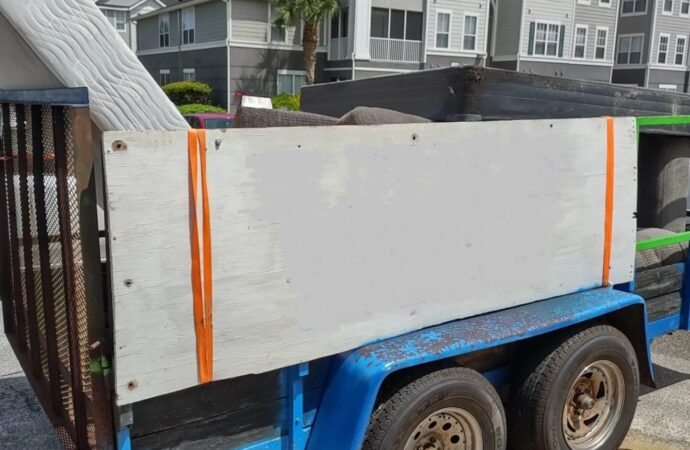 At Dear Junk, will assist you in any apartment clean out and removal of junk and trash from your property. This makes it easy for you to have this done quickly and professionally. The junk and trash will be transported to the most appropriate facilities and centers once we are done cleaning and we will make sure they are handled properly so there is no waste or it is extremely reduced. We will provide all the services and solutions that you require. 
We want you to have a wonderful experience. There is no need to search for individuals who can help you with this, or have to do it on your own when you have a reliable and qualified company waiting for you.
We will make sure that the apartment is all cleaned, sorted out, and organized, or we will empty the entire apartment so that new tenants or yourself can get started using it immediately.
Cleaning out is often seen as a job that involves removing junk from the home and throwing it away. This should not be done without care and it is only 20% correct to assume this is what there is for apartment clean outs. While the team does the rest of the cleaning, the client should be able to focus on the items that must be removed and part of the job is making sure everything is in place and not simply disposed of.
We want to make sure that your apartment is cleaned quickly so you don't have to do all the work. Our company has been in service and industry for more than 20 years so you can trust us to help you get the space you want.
Are You a Tenant? Perhaps You Are a Direct Owner?
When tenants leave a mess, or when you, as the tenant, clean up the apartment before you move in, it is common to find some help for this so you can transport and move everything to the new location. You may have to do this because of the terms of the lease that you signed when you acquired the property. Or maybe it's just for your specific needs.
We will make sure you get all the help you need, and that local authorities and disposal agencies are properly addressed for this when having us as the ones dealing with your needs for the clean out. All of this is done to ensure that you don't have the burden of doing all the lifting yourself or hiring a company that will only take care of the boxes you fill and the garbage bins left in the sidewalks.
This service aims to get rid of all the items that you don't need or want. We make sure junk items are removed to appropriate recycling centers. Finally, we sweep or wipe the area as needed.
Once we are done cleaning, your apartment will be ready for tenants or sold. We will make sure you get all the support and attention you need. Also, remember that cleaning out an apartment is more than just removing items and tossing them in a landfill.
How to Access Our Services
To find out how much work is required and what junk we can remove or recycle, call our team.
You can request the service via email or by filling out a contact form. You can accept or reject the quote or estimate we provide during our first visit. If you choose to hire us, the price will not change and there won't be any cleaning fees.
We are happy to answer any questions you may have. When you choose to rely upon our services, we want to make sure everything is clear. This will avoid any problems and allow us to meet your exact needs.
If you are unsure about having our team visit your apartment to see the mess and work ahead, we will need as much information as you can give. Also, make sure you mention whether you have a budget so that we can adjust or adjust our rates based on the work ahead.
Get everything removed quickly by Dear Junk and allow our team to offer all the clean out support you need for either your small or big apartment in the city or town. We will be more than happy to move all the junk, sort it out, dispose of everything properly, and ensure you get everything done in no time with our help in organizing the space.
Here is a list of our services you can get at Dear Junk:
---
Dear Junk is the top company in Florida that offers the best residential and commercial junk removal services. Here's our additional services:
---