Top Rubbish Removal Services by Dear Junk Company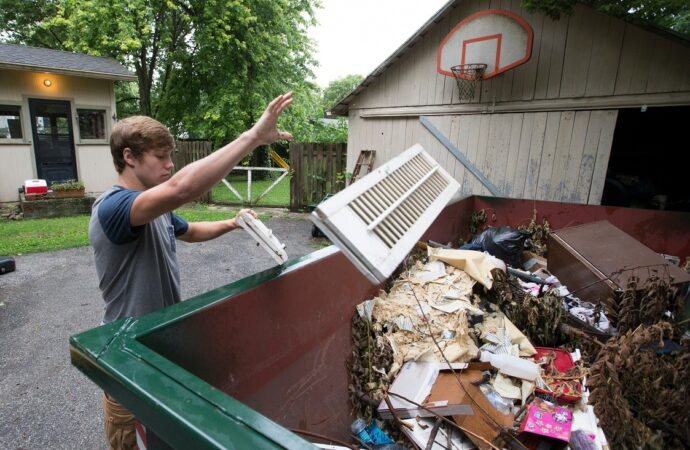 There are many reasons why you will need this service at some point. The first one is because you probably have a lot of rubbish in your house and you finally decided to get rid of it. Cheers for that!
The other reason is probably that you bought a new property or land and you need to clean it before starting your project or moving there. Therefore, there must be a lot of rubbish to take care of as soon as possible.
Maybe you want to clean the beach near, your house or a property in general. The list can keep going and going but the important part is that you need to remove the rubbish, and it looks like a lot of it if you're struggling searching how to do it. If you're thinking of doing it yourself, let me stop you there, that will be impossible. Therefore, don't try to push yourself too hard and employ someone that can help you to remove it.
Several companies offer this service nowadays and a lot of them are quite good at doing it, so, there's no good reason to avoid employing one. You only have to contact a few of them and ask for the service, compare their prices and decide on one.
If you aren't sure which companies can be good at carrying out this task, consider Dear Junk above all of them. We are a company we years of experience and offering this service for individuals and businesses. There's nothing we can't do when it comes to removing rubbish from wherever you need us to.
We will arrive at the place and our team will make sure to remove every single piece of rubbish, there's no way we will leave even a small piece of rubbish removal in your place. Once we remove it, we will find the right place to dispose of it and see if there are a few things we can recycle and reuse.
Don't worry, we will take care of everything. Make sure to contact us, we will be happy to work with you and help you to remove your rubbish. If you have any need and you need us to assist, do not hesitate to reach out to us, and we shall respond with speed to help you out.
Here is a list of our services you can get at Dear Junk:
---
Dear Junk is the top company in Florida that offers the best residential and commercial junk removal services. Here's our additional services:
---