Top Foreclosure Clean Outs & Services by Dear Junk Company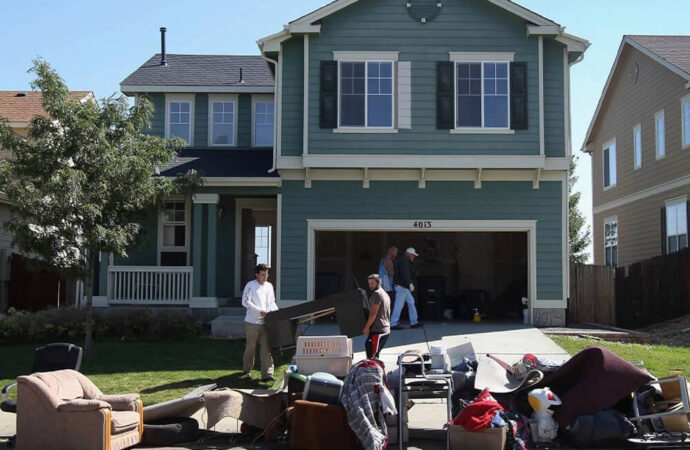 Before closing a sale, you will need to clean the home and ensure that it is beyond presentable for the new buyers. It is important that your property is ready for viewing even if you aren't there to sell it since we all know that if you aren't about to close the sale, you will still have lots of visitors and potential buyers looking at it. The Dear Junk team can assist you with any foreclosure clean out and make sure that everything is sorted, organized, and removed, ad that all the junk and items that tend to be a nuisance are handled properly.
We want you to receive the best assistance so you don't have any need to lift heavy objects or deal with other problems. We won't be like any other company in the state and will assist you with each step. This includes organizing and sorting the property.
We want you to be able complete the process quickly without difficulty. You can use items and other elements you already have at home. This is to make sure you get the support you need in dealing with any space elements.
It may seem complicated, but we can help with getting rid of items in your home and business so you can sell them. Contact us today to get rid of all the junk you have accumulated and to arrange and organize every corner of your property.
We can also help you with specific items, as well as general junk and removal around your home or the property you're trying to sell at this point.
The Complete Clean Out with Our Team
We will make sure you don't feel overwhelmed, and we'll remove any junk so that you can finally sell your entire property for a fair price.
This will allow you to clean up the property so you can close the deal with the buyers you've been working with. However, they need to inspect the property to make sure it meets their needs and wants, and this is when the full clean out works for you since this will 99% guarantee and close the sale.
The entire process will be handled by us. Our team includes professionals equipped with all necessary tools and materials, so the clean out is smooth and takes no time.
Eco-friendliness is our main focus in all this as well. We will work closely with you to achieve this goal and close the deal on your residential or commercial property.
The team will inspect your property first to ensure that you get the best results. We will provide you with an estimate of how much it will cost to have your property cleaned by the team.
We care about your ability to pay and how you feel. Make sure to have all necessary inspections and assessments done in order for our team to work with you.
Among all the companies in the state and not only in the main cities, Dear Junk can also help you with everything related to foreclosure clean out. You can be sure that everything will be done in a matter of hours and that we will get to offer you a good plus affordable service that won't disappoint.
How Can You Request an Estimate from Our Team?
You can reach us by phone or email to request the foreclosure clean out service.
It is important to remember that most people are focused on getting an estimate that will only be an average of the final cost. We prefer to visit your home and evaluate all junk and other items so that we can estimate the amount of work required. If you are not happy with the estimate, you can negotiate with our team to get a revised price.
We know that not all property owners or clients are able to allow us to access their properties immediately. Or maybe they don't want the hassle of getting an estimate for something they're not sure about. If that is the case, please call us or email us with all details. We will follow the normal method and give you a quote based on what we know and what you have provided.
You can request a free estimate at any time. We won't charge you if you receive it from our team, nor do you have to hire us because of getting it. You can take your time and just know we're always here for you, so rest assured that, be it right away or later, you can count on us.
Here is a list of our services you can get at Dear Junk:
---
Dear Junk is the top company in Florida that offers the best residential and commercial junk removal services. Here's our additional services:
---