Top Dumpster Rental Services by Dear Junk Company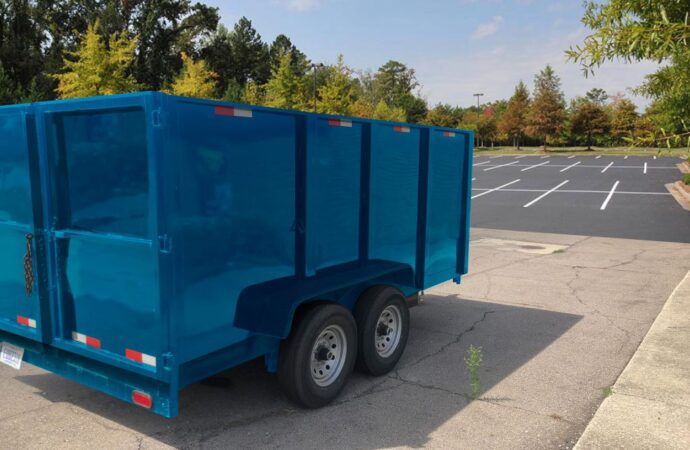 If you are planning to renovate, build or clean your property, you will need a few things to keep everything in order and of course, throw all the dirt and junk while carrying out the project.
Have you ever renovate your house or maybe a business? If you have, you should know or at least, have some knowledge of how many things you need to throw away while renovating a property.
To begin with, all the old materials and parts of the house that you remove to replace them with something new, you need to put them in a container or a dumpster where you can store all the junk and things you need to get rid of while remodeling, building or cleaning your property.
Many people overlook how important is to have a dumpster while carrying out any of these projects. Where are you going to put all the things you are throwing away? Outside your house, so grooming men can load them to the garbage truck? That may be it, but you shouldn't put them in your front yard without any kind of container. The right thing to do in these cases is to rent a dumpster where you can dispose of all the things you will get rid of and leave it in front of your house until the company from where you rented it picks it up.
Unlike what most people think, renting a dumpster isn't hard and there exist many companies that offer this service. Just keep in mind that the service isn't just about calling the company so they arrive at your property and install the dumpster wherever you want and leave you with it to your luck. No, the company should offer you a dumpster rental service that includes taking care of the junk or things you're throwing. A company that offers you the full combo is Dear Junk.
We offer you the best dumpster where you can dispose of all the junk from your remodeling, renovation, building, or cleaning project. We will also pick it up once it's full or you finish your project and there's no need of having it anymore. Just contact us today and we will deliver one that fits your needs. If you have any need and you need us to assist, do not hesitate to reach out to us, and we shall respond with speed to help you out.
Here is a list of our services you can get at Dear Junk:
---
Dear Junk is the top company in Florida that offers the best residential and commercial junk removal services. Here's our additional services:
---