Top Carpet Removal Services by Dear Junk Company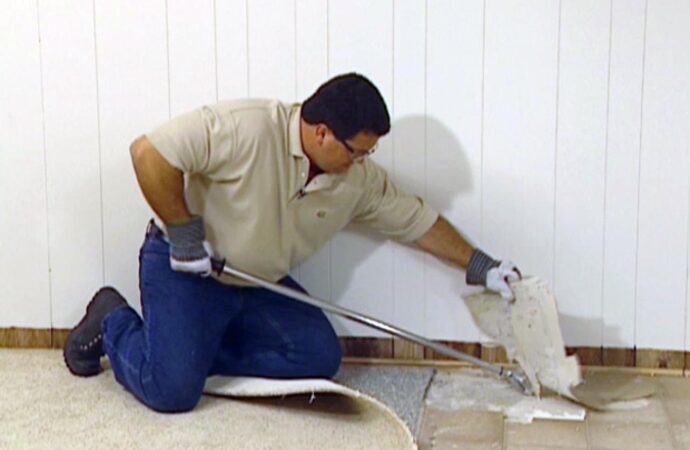 This task is known for being back-breaking. Why? Well, this isn't an easy task at all, and actually takes a lot of work and physical effort to be able to remove the carpet successfully and without damaging the floor.
In general, you shouldn't be able to do it alone unless you're a carpet remover and you haven't told me yet. That being said, if you're here, this means you need to remove your carpet and you have no idea how to do it. Welcome to the club. However, as I said before, removing it isn't easy and most of the time, it should be left to a professional if you don't want to damage your house and take care of your back.
Now, just like you, many people need to remove their carpets, which were very popular a few decades ago, and if you bought a house that was built around the 70s and 80s, it probably has a colorful carpet that you must want going as soon as possible. The question is, how are you going to remove it?
The only viable option is employing a company that can go to your house and removes the carpet for you. If your business has a carpet as well, the company should be able to handle it too. You are probably thinking that even though removing a carpet isn't easy, it isn't super hard either, the problem is that not  everybody knows how to do it properly, you aren't the exception to most of these people.
Therefore, don't try to do it yourself if you have zero ideas of how to do it, and instead, employ a company such as Dear Junk that can take care of this job for you.
First, we will remove it without problems and always keeping in mind your floor, we don't want to damage it after all. Second, we will dispose of it properly and that means we won't harm the environment in the process. Finally, your floor will look awesome after we remove it unless you're planning to install a new one.
Therefore, feel free to call us now and we guarantee you the best results, nothing else. If you have any need and you need us to assist, do not hesitate to reach out to us, and we shall respond with speed to help you out.
Here is a list of our services you can get at Dear Junk:
---
Dear Junk is the top company in Florida that offers the best residential and commercial junk removal services. Here's our additional services:
---