Expert Junk Removal, Trash, & Waste Services in West Palm Beach, FL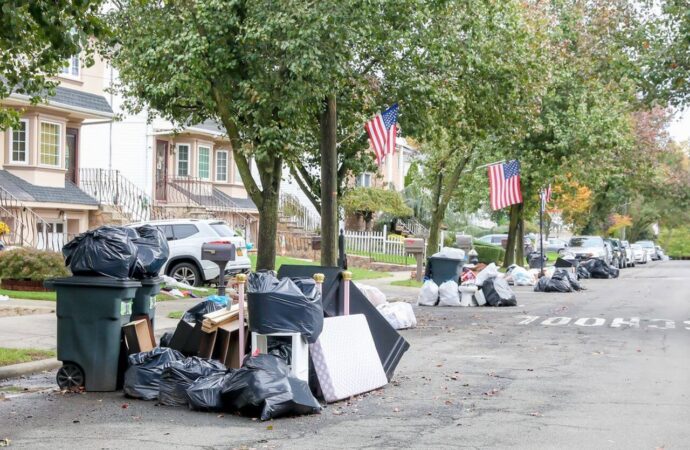 Professionals are needed to move junk and trash from your home and work around their proper disposal and recycling whenever it is possible. The idea of hiring a company for this is that they should be able to do the heavy lifting and also transport the junk and garbage to the proper facilities and stations for disposal or recycling. Most local services are not equipped to handle your requirements, which is why you usually need to rely on a third party in all this. Dear Junk can help you with either regular or special rubbish removal, depending on the junk and items that you have and how we can recycle them, and the request you place in our company around all the items and garbage you want to dispose of.
Many people and businesses have difficulty getting rid of junk and other garbage. They won't be able to dispose of couches, computers, or other items in regular garbage containers. All the junk will accumulate over time as a result, and they will still have to deal with some regular and random problems that come with the junk and trash that isn't disposed of properly.
There are limitations to regular junk removal services. In case you didn't know, municipal services can't pick up hazardous items, and they are quite limited in the amount of junk they can pick up, the type of junk, and how often they are able to pick it up. Due to some general standards, this means that they must meet a certain quota to be able to pick up the trash and rubbish from residents and people in the city as well.
You might not be able to see it pass your property all the time, or it may not pick up your trash as often as you want. It could also be a resident or commercial property owner who needs to dispose of junk and electronics all the time. However, the municipal service may not be enough to handle all your items. You can ensure that some items go to charities and recycling centers when you work with us, and all the previous problems and worries mentioned will disappear in no time.
We can take away all your junk and rubbish. You can be sure that we will attend to any specific requirements.
We can arrange full-time junk pickup if you contact us, collect your junk regularly and dispose of it properly or recycle it. We are eco-friendly and will help you get rid of junk. However, first, we will ensure that recyclable materials are properly removed and processed for recycling.
We can help you create a schedule or work with you for one-time pickups depending on how often you require the service and our team being there handling the garbage.
To find out which charities would be interested in your junk, you can call us or send an email. As part of our job, we will take everything with us.
More than 60 services are offered by our company. We are proud to offer the most solutions and ensure that you and everyone else can stop worrying about the junk in their properties.
There are many services and options available depending on your junk removal needs. We can help with furniture, junk, exercise equipment if necessary, and much more.
Here is a list of our services you can get at Dear Junk:
---
Dear Junk is the top company in Florida that offers the best residential and commercial junk removal services. Here's our additional services:
---